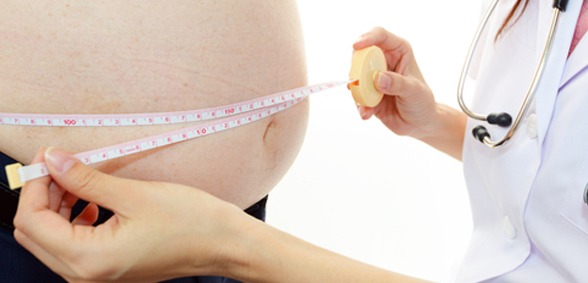 A study published in the British Medical Journal in 2017 revealed GP referrals to weight management programmes seemed to help reduce the number of patients developing type 2 diabetes. How can general practice ensure patients have access to the right information and support them in taking a step in the right direction? We explore active signposting in the fight against obesity
Obesity is a growing health issue; it's associated with increased risk of complex, long-term illnesses, such as type 2 diabetes, and the impact is not just physical – it is psychological, too. The UK has been termed 'the fat man of Europe', with one in four (24.9%) adults classed as obese – a figure that has trebled over the past 30 years – and, if something doesn't change, it's estimated that by 2050 it will be closer to half.
General practice is a first point of healthcare contact for most people, making it an ideal place to start discussions, and become involved in the management of obesity, as well as raising awareness of the health issues that can arise and the weight management programmes available.
Raise awareness
According to NHS Digital, in 2015, 58% of women and 68% of men were classified as overweight or obese. Many people now fail to recognise that they, or their children, are overweight – it has become the norm.
General practice plays a crucial role in raising awareness and helping patients to find appropriate support and, ultimately, manage their weight. It's important that practices actively promote a consciousness of healthy living, weight management and the tools and resources available to patients, both online and in the local community. For example, is there a local walking club that can be promoted?
Raise the issue
It's important for GPs, nurses, nutritionists and other healthcare providers not to be afraid to bring up weight; while it's an area that carries unnecessary stigma, if approached in the right way – confidently and with empathy – it can be a constructive conversation.
Recognising that there may be many factors at play is also important; each patient will have/need an individual approach when it comes to assessing their health and, together, deciding the best way forward. You will need to have the right information to hand in order to do this effectively.
Be aware of the stigma patients who are overweight or obese may feel and the effort needed to lose weight and avoid further weight gain. Providing the patient with the right information, support and care can help them to make informed choices about the best option for them to lose weight. For example, NHS choices provides a useful weight loss guide.
Weight management programmes
In 2017, the British Medical Journal published a study – conducted across 14 general practices in the London Borough of Bromley – which found that more than a third of patients with hyperglycaemia who were referred to the Weight Watchers diabetes prevention programme (DPP) returned to normoglycaemia within a year. The study also showed that more than half of the referred patients achieved a seven per cent body weight reduction at six-to -12 months, reducing the risk of developing type 2 diabetes.
Signposting patients to suitable, long-term weight management programmes or groups to help them make and maintain healthier choices is essential. What services are available in your area? Are they adequate?
There are a number of national and local campaigns being run to support a healthy way of living. These are programmes that you can promote at work and at home – it's all about getting healthy together! For example:
Active signposting
The GP Forward View outlines a five-year, £45m fund to contribute towards the training of practice reception and clerical staff in two key high-impact areas (HIA). Active signposting is one of these and is said to have the potential to save up to 26% of GP consultation time if implemented effectively.
We've addressed an effective approach to active signposting previously – Six secrets to active sign-posting success. This is an effective way to ensure that your patients are able to access the information that they may require. 
Training healthcare professionals
If you want to upskill your team there are a number of great providers offering online training – some of which is free. For example:
The RCGP's top 10 tips for GPs when discussing a patient's weight:
Always consider whether your patient's weight may be relevant to both future health and the presenting complaint and if s/he would benefit from active management.
Start by asking, "How do you feel about your weight?" or, "Do you keep an eye on your weight?" to avoid casting judgement.
Acknowledge the difficulties involved in changing weight. Explore what steps the patient may have tried already.
Check whether weight management is a priority for the patient right now.
Distinguish between health aspects and cosmetic concerns.
Broaden awareness of the wide variety of health gains from improving lifestyle.
For patients who aren't ready to aim for weight reduction, explain that taking active steps to avoid further weight gain is a worthwhile goal in itself.
Consider the effect of changed eating and activity patterns on other family members, especially children.
Refer non-complex patients to a local, community-based weight management service as a first option.
Consider screening for eating disorders if you suspect underlying psychological problems relating to body image or eating behaviours.
Don't forget to follow us on Twitter, or connect with us on LinkedIn!