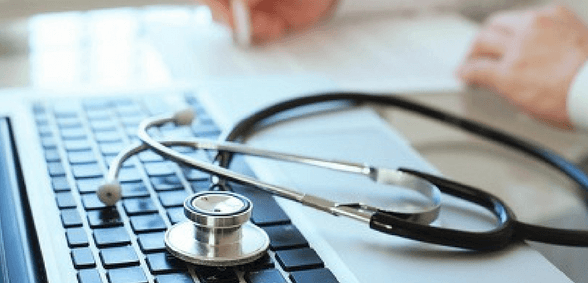 Dr Simon Curtis is a practicing GP and medical director at NB Medical Education. Fully aware of the pace of change in general practice, he believes that CPD is the best way for practitioners to keep up-to-date. Acknowledging current challenges, he says training and appraisals need to be streamlined and suggests that discussion with suppliers might be the way to ensure that this is realised
We all know that GPs are under increasing pressure; we face a two-pronged attack of increasing clinical and bureaucratic demand.
On the clinical side, we are dealing with increasingly complex problems at a time of rapid advancement in medical knowledge. For example, one of the most common heart conditions we see (atrial fibrillation) is now recommended to be treated with a class of drugs (NOACs) that no one had heard of only a few years ago. For type 2 diabetes, GPs used to have a choice of just two drugs; now there are six.
At the same time a lot of work that was traditionally performed in hospital clinics is now being done in primary care. How are we expected to keep up, while also complying with ever-stricter regulatory demands to demonstrate that we are doing so?
Factor-in soaring patient demand, with many GPs seeing over 40 patients a day, and it's little short of a miracle that, despite these pressures, 90% of GP practices are rated good or outstanding. We hear a lot about rock-bottom GP morale but, despite all these pressures, we are still delivering amazing work, with GPs continuing to have among the highest satisfaction scores in the NHS.
But with patient numbers growing – they are forecast to 'rocket' by 2022 – we face a dilemma: how to stay on top of the latest clinical best practice guidelines – including monitoring CPD – in diminishing windows of time?
A case for suppliers
Fortunately, suppliers in primary care can collaborate on smart ways, to save GPs time and money, by integrating systems in a way that streamlines processes and procedures. This is the thinking behind a new partnership between NB Medical and healthcare IT software company Clarity Informatics, whose Appraisal Toolkit is used by 76% of English GPs and is an essential element of their mandatory CPD validation process.
As NB Medical's educational resources are a key source of learning credits needed for this revalidation – over 30,000 GPs actively use our courses, webcasts and online CPD modules – we can offer GPs a combined solution that dramatically streamlines their training and appraisal needs.
Moulding the services you seek
As a partner in a busy practice, and a medical educator, I can see the clinical and administrative side of this issue. I know the wonderful work that GPs do, but I also appreciate that they urgently need help. We have to find innovative ways to alleviate some of the pressure on them.
As a solution, practices should discuss the complex, regulatory workload and systems challenges they face with suppliers and encourage them to collaborate to devise smart, bespoke solutions which free doctors from time-consuming bureaucracy to focus on the work that really matters – delivering excellent patient care.
Don't forget to follow us on Twitter, or connect with us on LinkedIn!