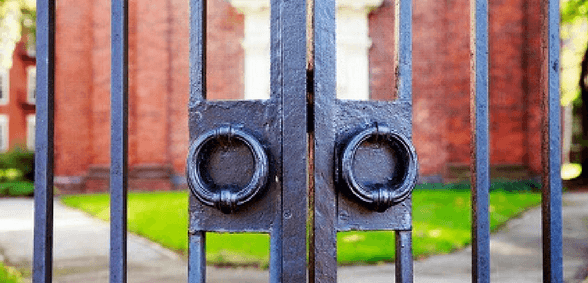 A new investigation has revealed that 138 GP practices closed in 2018
A new investigation by Pulse has shown that GP practices are closing at an alarming rate.
138 practices closed their doors in 2018, and the BMA has responded to this news by saying that workloads and other staff pressures have played a significant role in these closures.
BMA GP committee chair, Dr Richard Vautrey, said:
"These figures clearly show the increased pressure that practices have been experiencing over the last decade; as workload mounts, more doctors leave and surgeries struggle to recruit new staff.
"While there are a number of reasons why practices may close or merge – including when private providers hand back short-term contracts or realise that practices may not be financially viable – ongoing pressures will likely have played a significant role.
"The impact on patients is obviously a big concern as they are forced to move to a new practice, but no GP would take the decision to close lightly.
"After all, for many of these GPs, they will have been in charge of their practice for a number of years and will have formed strong bonds with their patients and the wider community – which is the reason many doctors choose general practice as a career in the first place."
Professor Helen Stokes-Lampard, chair of the RCGP, also responded, saying: "These figures are sad but, unfortunately, not surprising. GPs and our teams are working to our absolute limits to provide safe, high-quality care, while general practice is under intense pressure, and this is resulting in some GPs leaving the profession, and in other cases forcing them to close their surgery doors.
"In some areas, practice closures are the result of surgeries merging or joining federations in order to pool their resources and provide additional services in the best interests of their patient population.
"But when a practice closes because resource and workforce pressures mean that it is no longer safe or sustainable to keep running, it's incredibly serious – and heart-breaking for everyone involved, especially those patients who have to travel long distances to their new surgery and get to know new teams, which is particularly difficult for the more vulnerable members of our communities and those who rely on public transport.
"The last thing that GP and our teams want to do is close their premises, and it will only be considered once every other alternative has been ruled out.
"Further closures must be avoided wherever possible. That's why we need to see the promises made in the NHS Long-Term Plan delivered as a matter of urgency, to ensure general practice has the people, resources, and investment we desperately need to continue providing world-class patient care, both now and in the future."
Don't forget to follow us on Twitter, or connect with us on LinkedIn!