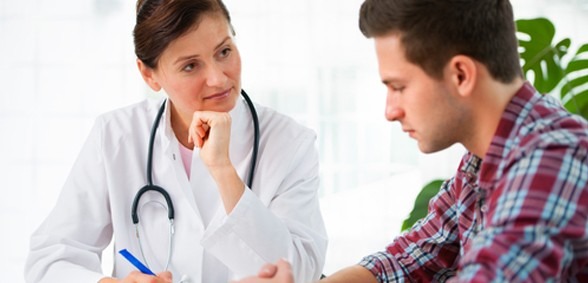 The latest GP Patient Survey shows that most patients are more than satisfied with their GP services
The GP Patient Survey 2019 shows that, despite rising pressures, high standards have been maintained.
The survey found that 83% of respondents rated their GP services as either 'good' or 'fairly' good – a small drop from 2018's figure of 84%.
Over 90% of patients also said they had 'confidence and trust' in the person they saw during their last appointment.
Nine out of 10 added that the GP they saw gave them enough time to discuss the issue and involved them in care decisions.
BMA GP committee chair, Dr Richard Vautrey, said of the survey results:
"These figures clearly demonstrate that the majority of patients remain satisfied with their experience at GP surgeries in England – with more than 80% rating this as good, only a minor fall on last year's results.
"Meanwhile an overwhelming 95% of patients have 'confidence and trust' in the practitioner they last saw.
"These high levels of satisfaction are a testament to how hard GPs and their teams are working in practices up and down the country, and come against a backdrop of a rising population and diminishing GP numbers.
"Indeed, other data released today shows that practices are now caring for 720,000 more patients than they were this time last year, while according to the most recent figures the number of full-time equivalent GPs has fallen by more than 400.
"We recognise that patients are often waiting too long for appointments, and this is equally frustrating for GPs and their teams.
"With the launch of primary care networks, and the introduction of additional practice-based staff, we hope that patients will receive quicker access to the right healthcare professional while freeing up GPs to see those who need their expertise most.
"In doing so, general practice can maintain the high levels of patient satisfaction it is so proud of."
Don't forget to follow us on Twitter, or connect with us on LinkedIn!