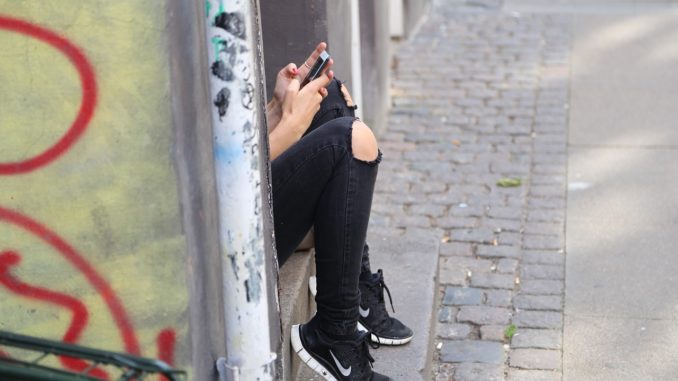 The BMA has stated that tougher rules are required to protect younger people from the harmful side of social media
Leading doctors are urging the government to bring in tighter rules to ensure social media companies provide better protection for young people online.
Recognising the negative effect social media can have on the mental health of young people, the British Medical Association (BMA) has said new regulations must be introduced to prevent the sharing of material promoting self-harm or suicide.
A motion passed by the Association's ARM in Belfast this week calls for new binding standards which would compel tech companies to provide better online protection for vulnerable youngsters, while also calling for improved safeguarding for users, such as age verification.
The motion comes as the government is currently consulting on its Online Harms White Paper, which proposes establishing in law a new duty of care towards social media users.
Dr Andrew Molodynski, BMA mental health lead, said:
"The number of children and young people experiencing mental health problems is rising and as such there is a pressing need to address this.
"Social media use has been linked to mental health problems and so bringing in new legislation which would compel social media companies to better protect vulnerable youngsters from harmful content would be a big step in the right direction.
"The Online Harms White Paper on which the government is currently consulting will look to establish a new code of practice, which will set out the steps companies should take to ensure children are unable to access inappropriate content, including guidance on age verification.
"The BMA is committed to lobbying the government to ensure any measures introduced effectively work to safeguard those at risk.
"However, wider action is also needed because mental health support services in schools are thinly stretched and support services in the wider community are being cut.
"It is vital we see extra funding making its way to frontline mental health services so that young people are not placed at further risk and staff are supported to deliver this crucial care."
Dr Twishaa Sheth, a member of the BMA junior doctor committee, added:
"The online community allows many people to discuss their mental health journey, connecting those in similar situations which can be an important part of recovery.
"However, we have heard today heart-breaking examples of self-harm and suicide being promoted through social media, and though there is not yet enough robust evidence linking social media as a true root cause of lower mental health, it is undeniable that social media can have a truly detrimental effect on the lives of those who use it.
"We have heard that children and young people can access guides to self-harm or communities goading them into self-harm – at the least, harmful and at the most, fatal.
"Today, doctors called for binding standards and safeguards to prevent the promotion of these through social media – a positive step forward to protect the children and young people in our society."
The BMA also accepted for reference calls for social media companies to face prosecution if they are found to have spread false news surrounding the suicide of a person.
Don't forget to follow us on Twitter, or connect with us on LinkedIn!