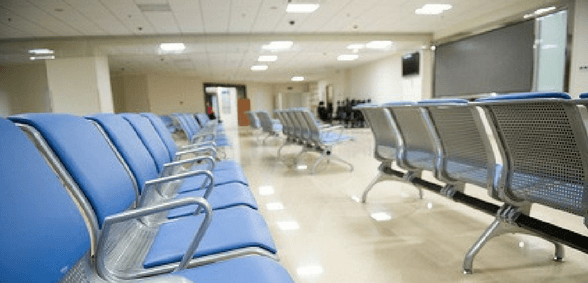 The Stoke Sentinel has reported that 20,000 additional GP appointments are to be made available over the winter period, lessening the pressure on A&E
To ease the pressure on A&E services, a new plan to create access to 20,000 more GP appointments has been created for Stoke-on-Trent, Newcastle and the Moorlands.
£600,000 is being poured into the plan, which will create early morning, evening and weekend appointments, and is being funded by Stoke-on-Trent and North Staffordshire CCGs.
It will cover a five month period – including the coming winter – in order to ease pressure on Royal Stoke University Hospital.
While health campaigners in the area welcome the move, they described it as a 'sticking plaster' solution as it only addresses the immediate problem. Ian Syme, from Milton, said: "Is this enough to stem the rising wave of people going to A&E? I doubt it. It's a short-term fix.
"It needs a few years of planning and needs skilled people within the community. What we don't want to see is an increase in the already massive workloads of GPs."
It will certainly help, if only for a few months – an NHS survey of 8,365 North Staffordshire patients over the last year found that 399 turned up at A&E simply because their GP surgery was closed.
Doctors hope the extended hours appointments will improve continuity of care for patients with long-term conditions, as well as the frail and elderly. It will also enable people to have more choice of the place, time and day when they can book an appointment.
The plans have been outlined in a report to the North Staffordshire and Stoke-on-Trent CCGs' primary care commissioning committee.
It states: 'The aim of this proposal is to create additional capacity in primary care, ultimately improving patient access to appointments and therefore avoiding unnecessary A&E attendances and/or emergency admissions.'
Andy Day, coordinator of the North Staffordshire Pensioners' Convention, said: "It sounds like a step forward and we do welcome it.
"If they are going to move away from institutionalised care, more resources have to be put in to communities. GPs are an important part of that.
"But they seem to be reacting to events, rather than having a coordinated strategy in place."
Don't forget to follow us on Twitter, or connect with us on LinkedIn!