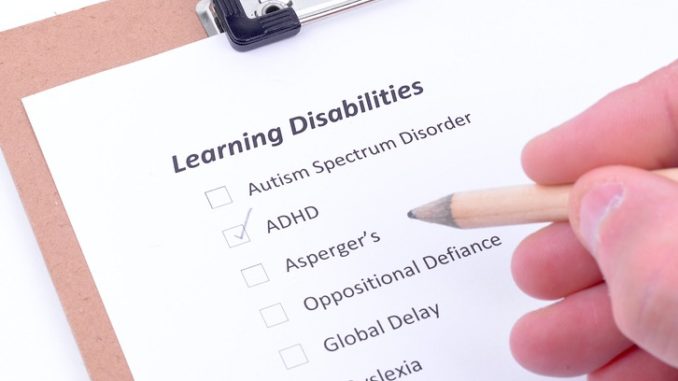 Tackling health inequalities at the primary care level: what is the learning disabilities health check scheme and how can it benefit your patients and practice?
Practice Business is beginning a series which delves into the different enhanced services a GP practice can offer. Each article will spotlight a different service, explaining what it is, how it works and what benefits your practice and patients can reap from its implementation. In this first installment we explore the learning disabilities health check scheme.
The learning disabilities health check scheme is one of several GP enhanced services. Enhanced services are voluntary reward programmes that specialise in primary care services, often with the aim of relieving pressure on secondary care services. The learning disabilities health check scheme operates on a quarterly basis, and the NHS has recently published its data for 2019/20.
The scheme is designed to urge practices to identify all patients aged 14 or older with learning disabilities in order to maintain register of the health of those with learning disabilities and offer these patients an annual health check, as well as a health action plan tailored to their specific needs.
This service is so important. It has long been acknowledged that those with learning disabilities are likely to suffer from poorer physical and mental health than other people – they are even more likely to die younger, although many of these early deaths are avoidable with the appropriate care. People with learning disabilities also frequently experience health inequalities when compared to the general population.
Even those who are well, therefore, should receive a health check – at the very least, it will allow GPs to learn how the learning disabilities of their patients affect the way they experience physical and mental illness. A GP can help guide those with learning disabilities towards additional support and can smooth the transition to adult services when a child turns 18.
The importance of training
Clinical and non-clinical staff need to be trained in how to implement the learning disabilities health check scheme, as it involves both face-to-face patient communication skills and administrative tasks, such as completing patient national electronic health check documentation.
Doctors need to be able to put those who are anxious in the surgery at ease without being patronising; this can be a delicate balance, but one that must be mastered for the learning disability health check scheme to be helpful to patients. GPs and administrative staff alike will need to change their modes of communication to fit the needs of the patient; this sensitive ability should, of course, lie at the core of any accessible practice.
Good guidance is, therefore, needed for a surgery to run the learning disabilities health check scheme as efficiently and successfully as possible. Thankfully, as well as the NHS guidelines offered on the scheme, the Royal College of General Practitioners has produced a 'Health checks for people with learning disabilities toolkit' to help practices deliver this service seamlessly.
The toolkit offers 'syndrome specific' medical health check advice, as well as offering practical information on definitions, legislative framework and how to go about planning your learning disability health checks – there is even a step-by-step guide to performing the checks and templates of the necessary documentation. You can access the toolkit here.
Implementing this scheme to the best of your abilities, by honing administrative operations, and training your clinicians in accessibility and communication, can have real benefits for both practice and patient. Working with disabled patients to prevent and manage co-morbid conditions can stop health crises down the line, relieving pressure on both primary and secondary care.
An effective learning disabilities health check scheme is also an excellent way to make your practice more inclusive; for example, those with learning disabilities are also more likely to find GP surgeries alienating or frightening environments. This is why it is vital to take steps to make your practice a more accessible venue. You can read more about how to achieve this here.
We hope this short introduction to the scheme will encourage you to review the efficiency of how you run these checks in your practice – neither you nor your patients will regret it.
Don't forget to follow us on Twitter, or connect with us on LinkedIn!