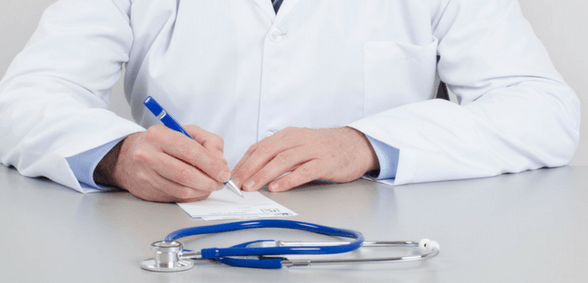 CREDIT: This story was first seen in the Daily Record
Scottish Labour leadership candidate Anas Sarwar points the finger at Nicolo Sturgeon over missed targets, longer waiting times and pressures on GP practices, the Daily Record reports.
Scotland's NHS is struggling to maintain a quality of care, according to a damning report
by Audit Scotland.
The report backs up the Daily Record's summer investigation into failing standards, which showed at least seven targeted areas have seen a marked deterioration – including cancer waiting times.
The report confirms more people are waiting longer to be seen and most national targets were not met.
The Audit Scotland Report also highlights the pressures on general practice, including recruiting and retaining GPs and low morale.
The Record has repeatedly highlighted the GP crisis. Earlier this year, we told how 42 practices had been returned to health board control because of staffing shortages.
The report said: "The number of GP practices has fallen by three per cent in five years to 963, which means the average practice list size has increased to 5881. However, there has not been a corresponding increase in GPs.
"Due to recruitment difficulties and other issues such as retiring partners, locum costs and premises issues, an increasing number of GP practices were taken over by their NHS board in 2016/17 compared to previous years.
" Morale is deteriorating. A survey of GPs in Scotland in December found 70 per cent experienced significant work-related stress and 15 per cent felt the stress was unmanageable."
The report said that while reform of the NHS was progressing, fundamentals still needed to be addressed and "a number of crucial building blocks still need to be put in place".
While overall patient satisfaction is high, there were "increasing costs and growing demand for services, amid signs that the NHS is struggling to maintain the quality of care".
Audit Scotland were also critical of the fact Scotland's health is not improving and "significant inequalities remain". The report said: "People living in areas of deprivation are still much more likely to be in poorer health.
"The gap is not closing and in some measures is widening. People living in the most deprived areas of Scotland are likely to die 8.6 years sooner if female and 12.2 years sooner if male.
"Life expectancy is lower than most European countries and improvements have stalled in recent years."
In 2016/17, the health budget was £12.9bn – 43% of the total Scottish government budget. Funding increased but operating costs are also rising and NHS boards had to save almost £390m just to break even.
Audit Scotland said there are signs of progress in areas such as integrating health and social care, developing better data and embedding a "realistic medicine" approach – but it was still not clear how moving care into the community will be funded and what future funding levels will be required.
Scottish Labour health spokesman Anas Sarwar said: "Audit Scotland reveal the health budget falling in real terms and health boards having to make unsustainable savings, while private spending on agency nurses and locum doctors has spiralled.
"Nicola Sturgeon needs to show she recognises the problems that have built up on her watch and remove Shona Robison from the health brief."
Scottish Lib Dem health spokesman Alex Cole-Hamilton said: "Health professionals have been asked to do more with shrinking resources for too long and the reliance on their goodwill to keep services going can't continue."
BMA Scotland chairman Dr Peter Bennie added: "Demands on the NHS are increasing rapidly every year and sufficient resources are simply not being made available"
Health Secretary Robison said: "We are committed to ensuring patient experience is at the forefront of our NHS. Ultimately, our work across Government will ensure the people
of Scotland can continue to look forward to a healthier future."
Don't forget to follow us on Twitter, or connect with us on LinkedIn!