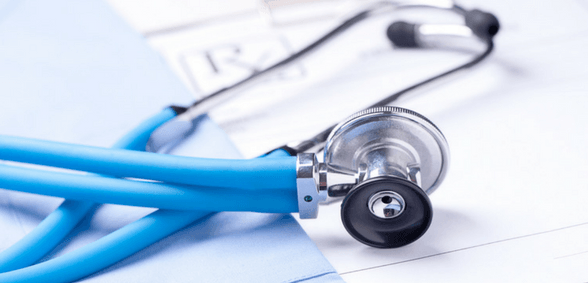 QOF is currently on hold until April 2018 at which point it will be replaced by an as yet unnamed new framework. Scotland have recently had an overhaul of their own QOF with a reform in quality of service improvements supported by a GP clusters model of care. However, it remains to be seen if NHS England will implement similar reform.
We asked you, how should QOF be replaced? Here's what you said:
Kate Carr, practice manager at the Crookes Practice, Sheffield
From a manager's point of view I would like to see QOF scrapped, allowing practices to focus on care and not points. It's inevitable that most practices spend a lot of time in the last quarter chasing the last few points and this isn't very productive from a patient perspective.
My partners say they find it distracting to be constantly on the lookout for QOF indicators and so they tend not to do this as they find it takes time away from the problem the patient has arrived with – and that's their priority.
Let GPs focus on best care not best points! The funding should be added to the global sum! Our NHS is worth it and so are our GPs and patients.
Dr Michelle Drage, chief executive at Londonwide LMCs
Take QOF money, put it into core staffing and let GPs and practice teams get on with caring for their patients. Our consultation time is eaten up by the tapping of keys as each figure is recorded and box ticked before a GP can do what they do best – treat each patient as a whole person, not just a collection of symptoms.
With so many practices teetering on the brink of financial collapse it's understandable that they want to hit their QOF targets but the trust and understanding built up from giving GPs and nurses the time to develop an on-going relationship with patients is what we really need. Providing the space to exercise these core values of general practice will result in far more meaningful outcomes and reveal far more about someone's health than endlessly stuffing stats into a computer.
Rebecca Payne, chair of the RCGP Wales
The question isn't so much 'How should QOF be replaced' but 'What are we trying to achieve?' It may be stating the obvious, but it's important to take a step back from the minutiae of the latest GP contract to look at where we want to go and then plot the path to get there. The GP contract needs to be looked at alongside the community pharmacy contract creating a system of symbiotic partnership, rather than competition.
In a world of multimorbidity and complex disease prioritising patient values and making time for advanced care planning needs to be rewarded. Innovation and experimentation needs to become less financially risky for partners, especially in the context of increased MDT working. Where  work is shifted from hospital to community manpower, not just funding, needs to come too. Furthermore, any contract needs to raise general practice funding back to the historic 11% of NHS expenditure.
Gavin Jamie, GP partner in Swindon
I'm old enough to remember when QOF was born in optimism, a child of the National Service Frameworks and the desire of Gordon Brown to account for every pound that was invested in the NHS. After a difficult adolescence when it experimented with PHQ9s, exercise questionnaires and annual enquiries into erectile function it has matured into a stable and largely relevant framework.
There is little work to be dropped when QOF goes. Practices are also paid according to how much disease they treat, unlike the global sum.
It is well-supported by clinical computer systems and the rules are well-defined. This support is often missing from enhanced services where most new primary care services are commissioned.
These enhanced services commonly reflect the current push for different organisational forms and a strong belief in the effect of GP opening hours on secondary care. They take far more of my time filling in spreadsheets or writing essays than any of the QOF indicators. I would like to see real clinical relevance in any replacement scheme with clear rules and effective IT support; so far the points-based QOF has come closest to delivering this.
Don't forget to follow us on Twitter, or connect with us on LinkedIn!