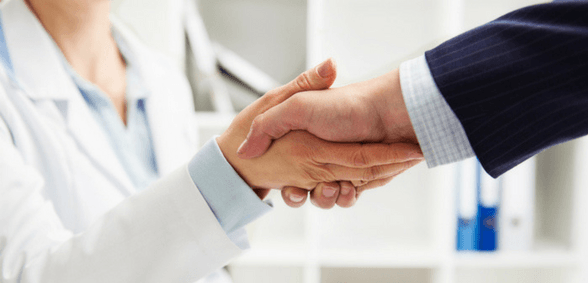 A ground-breaking NHS scheme in Sandwell and West Birmingham has achieved significant health gains in its first year with patients benefiting from greater access to services, improved health and quality of care
The Primary Care Commissioning Framework (PCCF) scheme was launched in 2016 by NHS Sandwell and West Birmingham Clinical Commissioning Group (CCG) in partnership with local GP practices to improve quality for patients. The scheme represents a joint pledge by practices and the CCG to work together to improve and deliver consistent and fair services for patients.
There are a total of ten standards in the PCCF for 2017/18 which link to one or more of five themes which are; access and experience, outcomes and variation, partnerships and equity, quality and workforce, wellbeing. The standards have been designed to improve care for patients and GPs and have been developed through GP and patient engagement.
Over the next two years GP practices are moving towards working more collaboratively with each other and other services (e.g. pharmacies, community services) to improve the quality of patient care.
In its first year, the scheme has already provided significant health gains and has been highly commended by GPs and a number of key organisations including NHS RightCare and Public Health England. Practices are now working much more closely together, are now offering more services to their patients, quality of care has improved, and consistency across practices from a patient perspective has also improved.
The benefits that the scheme delivered against nine standards in 2016/17 include:
Improved identification of patients with hypertension (raised blood pressure), AF (uneven and often fast heart beat) and diabetes resulting in extended life expectancy and cost savings
There is evidence that suggests the identification of those with hypertension in 2016/17 may lead to an extra 318 to 530 years of life within the population.
An increase in number of patients identified as at risk of a fall which is likely to result in a reduction in non-elective hospital admissions.
Substantial increase in number of patient contacts with a health professional in primary care.
Reduction in variation between GP practices
Dr Nick Harding, Chair of NHS Sandwell and West Birmingham CCG, said:
"We are delighted with the results of the PCCF scheme which is helping to develop general practice, encourage partnership working and deliver improvements in clinical outcomes for patients.
"As a CCG we recognise that the experience that a patient receives from primary care can have a significant impact on their health and also their usage of healthcare services across the system. Better patient experience is associated with improved health outcomes. We are committed to the development of 'primary care at scale' and believe that resourcing and supporting general practices to provide high quality care and services, can provide a solution to a number of problems confronting the NHS."
Dr Ian Sykes, a GP at Oakham Surgery said:
"The PCCF was designed by primary care, for primary care. Practices are now working much more closely together, are now offering more services to their patients, quality of care has improved, and inequity between practices has been reduced. It has allowed the CCG to invest in primary care, yet still remain in balance, despite the current financial challenge."
Don't forget to follow us on Twitter, or connect with us on LinkedIn!