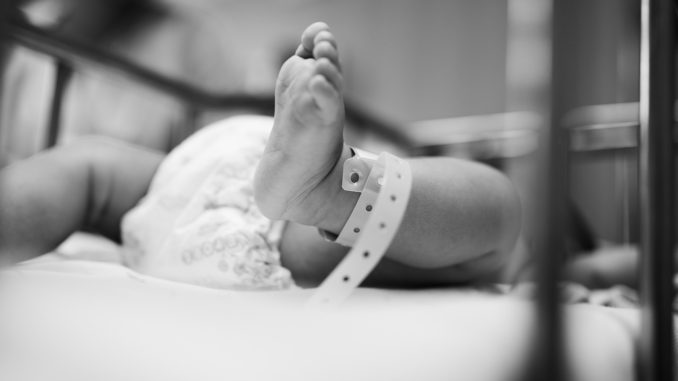 The NHS has launched a new strategy to ensure children needing transplants receive them
As reported by ITV, NHS Blood and Transplant's (NHSBT) first paediatric and neonatal organ donation strategy has now been launched in response to more children dying while on the waiting list.
There are currently 177 children waiting for an organ transplant in the UK and, in 2017/18, 17 died while waiting for a donor.
The new strategy highlights eight important steps to increase organ donation among children, including better support throughout the process, training for staff that care for paediatric patients and improved assessment processes.
Matt Hancock, the health secretary, said: "It is heartbreaking that hundreds of very ill children and babies are waiting for an organ right now and that, last year, 17 families went through the unimaginable pain of losing a child while they are waiting for a lifesaving organ.
"I completely understand how difficult it is to even contemplate losing a child, let alone think about what happens afterwards. But we must not shy away from this difficult, and potentially life-saving, conversation.
"Hundreds of young lives were saved last year because of the selfless actions of 57 families. We must find the strength to have the incredibly difficult conversations that have the potential to save the lives of children and babies.
Responding to the launch of this new strategy, BMA medical ethics committee chair, Dr John Chisholm, said:
"Organ donation saves lives and while the recent move towards a soft-opt is a very positive step in maximising donation for adult patients, it is very welcome to see that the health secretary has given his support to this important campaign which focuses on improving organ donation rates for children.
"Babies and children are currently dying because there are not enough donations to carry out lifesaving transplants. The more time passes without any meaningful change, the more we risk losing young lives.
"Greater awareness of the options available and discussions among families are a vital part of informing this important shift, so that organ donation is seen as the normal thing to do.
"It is, however, essential that any such communication takes account of the incredibly difficult situation that a family is faced with when a child has died.
"At such a vulnerable and devastating time, this communication must be carried out by trained and dedicated staff who understand the complex and sensitive nature of such a decision.
"Ultimately, this is the families' decision to make and that decision must be respected; though it is often the case that many parents gain some comfort from knowing that something positive has come from their loss.
"By raising greater awareness of the options available and providing the necessary information and support, we can at least ensure that they are best equipped to make the most informed decision possible."
Children can join the NHS Organ Donor Register, although those with parental responsibility must give consent for donation after they die. Parents can also choose to add their children to the NHS Organ Donor Register at any age.
Don't forget to follow us on Twitter, or connect with us on LinkedIn!