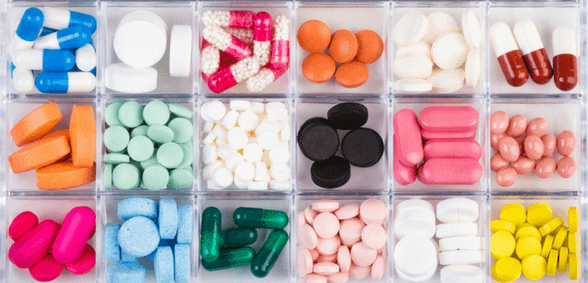 Prescription Cost Analysis report has been published by NHS digital 
The report details the number of items and the Net Ingredient Cost (NIC) of all prescriptions dispensed in the community in England over the 2017 calendar year.
Prescription Cost Analysis includes all items dispensed by the NHS, except those dispensed in hospitals or on private prescriptions and provides a national annual summary – highlighting the high-level of changes from the previous year and providing detail on each item dispensed.
According to the analysis, more than 1.1bn drugs were dispensed in 2017 – the highest amount dispensed to date according to PCA data going back to 1991.
The release of the most prescribed drugs in 2017 comes with some backlash, as critics question spend on items such as paracetamol prescriptions.
Responding to the NHS Digital figures, Professor Helen Stokes-Lampard, chair of the Royal College of GPs, said: "GPs are highly-trained to prescribe, and will only do so when they feel it is appropriate for the patient sitting in front of them, based on the physical, psychological and social factors potentially impacting on their health.
"It is testament to advances in medical research, public health and the tireless work of our NHS that people are now living longer, however, this also means that people are living long enough to develop conditions such as high blood pressure and high cholesterol. As these conditions are identified more frequently, we have a responsibility to offer patients the right medication to manage them and reduce the risk of a heart attack or stroke in the future.
"For those living with multiple, complex conditions, this can sometimes mean being prescribed a variety of drugs to help them manage their health and reduce the risk of complications.
"Patients should be reassured that while medication can be of great benefit, GPs will always try to explore alternatives to pharmacological treatments, and recommend lifestyle changes for patients, that may also have a positive impact on their long-term health and wellbeing.
"Where medication is appropriate, GPs use evidence-based prescribing guidelines to help them select the right drug and will carefully consider whether those drugs work safely in combination with other medications that a person may be taking – and also undertake regular reviews, in consultation with their patients."
Don't forget to follow us on Twitter, or connect with us on LinkedIn!