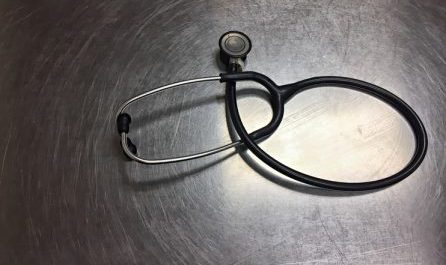 CREDIT: This story was first seen in the Eastern Daily Press
Nearly 150 extra GPs will be needed in Norfolk and Waveney by 2036, as national figures show more GPs are retiring than are being recruited, the Eastern Daily Press reports.
The region's healthcare needs over the next 20 years was laid bare in a report produced by the Norfolk Strategic Member Forum, which aims to ensure all district councils work together on planning needs.
The report looks at how health services will be affected if population growth is low, medium, or high.
This largest population growth would mean 542 extra hospital beds would be needed, as well as 147 extra GPs. But surgeries in the region are struggling to recruit.
Tim Morton, chairman of the Norfolk and Waveney Local Medical Council (LMC) said these doctors were needed now, not in 20 years time.
Dr Morton, who works in Beccles, said: "We need an extra 150 GPs now not in 20 years, it just exposes the shambles that lack of NHS workforce planning has created.
"Here in my practice area the Waveney district plan proposes 1500 new homes in next 10 years, equivalent to two extra GPs yet we are currently five short. I suspect other public services such as education face similar challenges."
Nationally, health charity the King's Fund found despite a government pledge to increase the number of doctors working in general practice by 5,000 by 2020/21 numbers had dropped. This was combined with many current GPs about to reach retirement age.
In June, a sign was put up in Brundall Medical Partnership which said: "The shortage of GPs we are encountering and inability to recruit GPs is not through lack of trying we assure you… it is a reflection of a change in the culture of general practice sadly.
"Two GPs continuing to take care of a population that should be looked after by five GPs is a challenge… we are doing it and will continue to [do] so with your support and understanding because your care remains our aim."
The village has seen 150 new homes in The Pastures estate in recent years, and an extra 44 in the Mallards development.
Practice manager Andy Gray said the problem was being seen regionally and nationally. He said: "If you look at the LMC vacancy list, there appears to be a lack of doctors to fill those roles."
Don't forget to follow us on Twitter, or connect with us on LinkedIn!