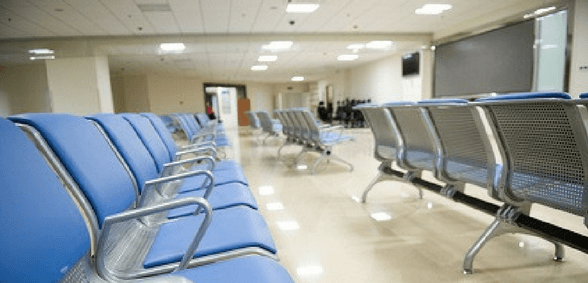 Patients in west Lincolshire are more likely to wait three weeks or longer for a GP appointment, according to NHS data
Despite extended hours across the nation, over 10,000 patients in west Lincolnshire are still being forced to wait at least three weeks to see a GP, the Sleaford Standard has reported.
NHS data shows that 12,360 people in the South West Lincolnshire CCG had to wait a minimum of 21 days for an appointment in October 2018.
This number amounts to 17% of all patients – seven per cent higher than the national average.
Over 6,300 of these patients waited over a month.
Rachel Power, chief executive of the Patients Association, said: "It can be incredibly stressful to face a long wait before getting to see a doctor, quite apart from prolonging the length of time someone has to live with the medical issue that is troubling them."
Surprisingly, a third of patients in this CCG were able to see a GP on the same day that the appointment was made.
A spokesperson for the CCG defended the group, saying: "Our GP practices across South West Lincolnshire are working hard to see patients as quickly as possible. We have recently introduced an extended access service that offers extended hours (6.30pm-8pm weekdays and 9am-12pm weekends) pre-bookable appointments for routine non-urgent GP services.
"This new service is part of our wider plan to strengthen our out of hospital strategy, integrate care within the community and improve collaborative working between local GP practices.
"As well as GPs there are a range of healthcare professionals who can provide advice and support, at GP practices and away from GP practices."
Don't forget to follow us on Twitter, or connect with us on LinkedIn!