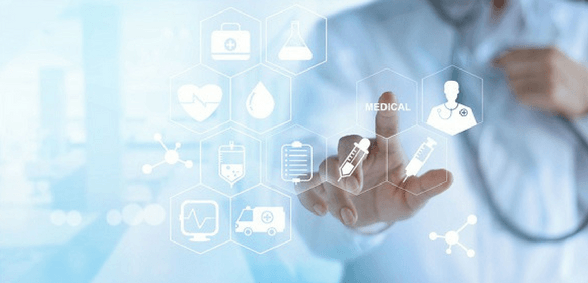 Increasing demand for private healthcare services in the UK are being driven by consumer preferences with austerity having a minor impact, according to a report published by GK, a Westminster-based political risk and reputation consultancy
Evidence suggests consumers are seeking out private services for cancer treatment, IVF treatment and hip and knee operations at a growing rate.
Using Google searches for private services as a proxy for demand it was found that consumer demand for private healthcare has nearly doubled since 2013, growing by 24% between years 2016-2017 alone.
Assessing demand data found cancer patients are more likely to go private to receive experimental treatments, while those looking for IVF treatment prefer the convenience offered by the private-pay market. Similarly, despite there being no drop in overall patient outcomes in NHS services, patients undergoing elective hip and knee surgeries cited improved ease of access, immediacy and perceived quality as the main reasons for switching.
Spotting trends
As these trends are set to continue, there is an increasing likelihood of mixing NHS and private services for patients during the same course of treatment. Evidence for this comes from a range of different services:
Cancer patients
32% of private-pay patients choose to do so due to availability of different drugs/treatments
Google searches for private cancer treatment have increased by 63% since 2013 from 197,000 to 321,400
This is despite increases in NHS funding for cancer which has benefited from the seven per cent growth rate in budgets for specialised clinical commissioning and waiting times for both referral and treatment remaining stable.
IVF patients
39% of patients discussing choosing private provision online refer to the improved availability of treatment in the private-pay market
This is despite just six CCGs across the whole of the UK being unable to offer an IVF service of any kind
However rationing and restrictions are increasing, meaning private healthcare is becoming more of an attractive option.
Hip and knee replacements
The number of NHS procedures has remained relatively stable over the last few years, around the 71,000 mark
One key issue stated by patients considering going private was the lack of availability of NHS treatment due to high demand for services, with 40% of patients going private mentioning that it played a role in their decision making
42% focused on to the ease of access and convenience that the private-pay market provided.
Overall the report suggests that patients are becoming more like consumers in their preferences, attaching value to accessibility, convenience and choice.
Don't forget to follow us on Twitter, or connect with us on LinkedIn!