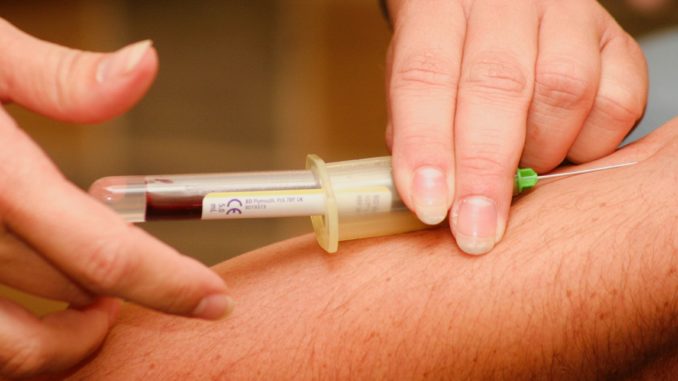 The anti-vaccination movement poses a growing problem for the health of our children. In the last five years a growing number of parents have denied their children the right to protection by refusing vaccines for common conditions. Fuelled by social media, these 'anti-vaxxers' pose a potential threat to the health of us all. Practice Business editor Lawrie Jones goes inside the anti-vaxxer movement
It's been 21 years since Andrew Wakefield published his discredited report that attempted to prove a link between the MMR jab and autism. It's taken over two decades for the NHS to challenge this falsehood; even this year they have published a paper in direct response to this report.
Opposition to vaccination is as old as vaccinations themselves, with scepticism about the benefits, and fear of the risks, dating back to the time of Jenner. The formation of Anti-Vaccination Leagues in the 19th century was the first mass cultural movement against vaccination, but it's not been the last. The mixture of fear and ignorance that led to the formation of these organisations remains today, but it's no longer dusty church halls where those afraid of vaccinations congregate; instead they communicate online. Social media has proved a fertile area for the combination of scaremongering and pseudo-science that drives anti-vaxxers.
The anti-vaxxer movement is coming out of the shadows where conspiracy theorists tend to hide and entering the mainstream. It's not helped when the president of the United States makes baseless claims about adverse outcomes and vaccinations to his millions of online followers, causing confusion and concern with little care for the impact of his actions.
While the UK can, thankfully, boast some of the world's highest levels of vaccination – and as a direct result, a low level of infant mortality from communicable diseases – in recent times there has been growing concern among medical professionals that more and more parents are seeking to deny their children the protection of vaccines.
NHS leadership
NHS chief Simon Stevens recently hit out at the anti-vaxxers. "As part of the fake news movement, the vaccination deniers are actually getting some traction. Last year, for example, we saw more than triple the number of measles cases across England than we had seen the year before – despite the fact that, clearly, vaccination works. We have seen a five-year steady decline in vaccination uptake."
Stevens and others point the finger at the social media companies which allow misinformation to spread. "Nine-in-10 parents support vaccination and half of them say they have seen fake messages about vaccination on social media," he said.
Nine-in-10 parents support vaccination and half of them say they have seen fake messages about vaccination on social media.
Stevens' words are well-timed, with a recent study by the Royal Society for Public Health (RSPH), Moving the needle, finding that two-in-five parents have been exposed to negative messages about vaccines on social media; among the parents of under-5s this rises to a worrying one-in-two. Parental fear about the side-effects of common vaccines for conditions like MMR, HPV, and 'flu was the most commonly cited reason for choosing not to vaccinate.
The concern is that these fears become accepted by the public and may then transfer into policy, a particular issue raised by US researchers Ayelet Evrony and Arthur Caplan in their article, Human Vaccines and Immunotherapeutics. Thankfully, health secretary Matt Hancock is standing firm, supporting scientists in their battle against communicable diseases and taking the fight to those spreading misinformation.
Primary care support
The RSPH report is positive about the impact primary care professionals can play in increasing awareness around the dangers of missed vaccinations. Researchers found that trust in healthcare professionals remains high, with doctors and nurses consistently highly valued as a source of information about vaccines. Unfortunately, the timing, availability and location of appointments were identified as barriers to vaccination by both the public and by healthcare professionals.
To help practice staff to communicate effectively with all parents and patients, Practice Business has produced a guide to vaccination which contains information and various sources advice that can be used and shared with those who are concerned about vaccination programmes.
While the availability of vaccination practice slots is likely to remain a challenge, the RSPH hopes the new ways of working outlined in the NHS Long Term Plan will see more vaccinations offered in convenient locations like high-street pharmacies.
More broadly, the dangers of social media, and its ability to shape opinions with 'fake news', are beginning to be uncovered. In response, the government appears to be taking a stronger stance toward the tech giants, and is attempting to regulate the information they share.
The history of vaccination in the UK – and across the world – is one of the greatest achievements of modern medicine, and has saved countless lives. While parents may have fears about the potential harms vaccines can bring it's up to healthcare professionals, and the healthcare system overall, to reassure them that potential short term pain is the pay-off for long term personal and societal gain.
You can read the full Moving the needle report here.
Don't forget to follow us on Twitter, or connect with us on LinkedIn!