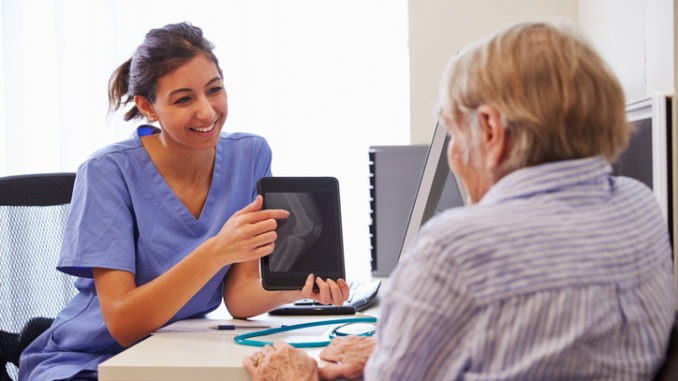 Practices are seen as the centre of local communities. As surgeries merge and PCNs solidify, patient anxiety is mounting about the depersonalisation of general practice. How do you retain a family feel in an expanding, more integrated surgery?
We still often think of GP surgeries as 'family practices': small, local institutions with premises that look similar to the surrounding houses, run by a handful of GPs who see the same patients and their families often for generations. They lie at the heart of community and identity – like the local post office and the local pub.
However, this model of general practice is changing. Small practices are being asked by the NHS to work at scale. Many practices are merging to pool resources and employees. Groups of local practices have been organised into 'primary care networks' (PCNs), where funding decisions can be made on behalf of larger communities.
PCNs are a key component of the NHS Long Term Plan. Each GP is part of a network. These networks provide structure to develop services for local populations of around 30,000-50,000. They have expanded neighbourhood teams composed of GPs, clinical pharmacists, district nurses, community geriatricians, dementia workers and Allied Health Professionals such as physiotherapists and podiatrists. PCNs will form strong connections with local social care services and the voluntary sector.
This increases financial sustainability through economies of scale, and better integration with other practices and local services means patients have greater access to the healthcare they need.
As such, primary care is becoming more integrated and complex, like a spider's web with a strong network of silk connecting every part to the other. It is more intricate, more robust, more expansive but potentially more confusing for patients. They may feel trapped like flies in a system designed for their benefit, but that they don't yet know how to navigate.
Some small, local surgeries may be 'swallowed' by larger practices in a merger agreement – forcing patients to travel further to see their GP. In a larger practice with many more doctors, nurses and healthcare assistants, they might find it harder to arrange an appointment with their GP of choice. Patients might be confused by active signposting or the outsourcing of primary care to other local services. They may simply be annoyed that their 'family' practice no longer feels personal or like an extension of the local community.
Working at scale is important. However, retaining some of that family practice atmosphere is equally vital for the satisfaction of your patients and for the PCN model to succeed. So, what can individual surgeries do to retain some of their individuality? How can they maintain a sense of independence whilst operating within a PCN? How can practice managers pursue unique initiatives on behalf of their practice whilst satisfying the requirements of NHS England? How can you make your patients feel at home in a primary care system that is becoming more expansive by the day?
Creating a sense of identity and community
Your practice may have gotten bigger, changed premises, or is now managing a larger patient list. However, it is still important to demonstrate a community focus. Linking with local charities and events, such as advertising fundraising opportunities or cake sales in your practice, shows your patients that you are still active in the community. We recently published an article about becoming a parkrun practice. Not only can patients be prescribed parkrun, but patients and practice staff can take part in the same event or help raise money for the same cause, further integrating your practice.
As well as linking with local events, it is also important to retain a sense of practice identity; one that goes above and beyond the focusses of the PCN, and one that makes your practice unique and attractive to patients. Practice manager Anne Lilley recently won an award for healthcare excellence in recognition of the carol concert she organises at the practice every Christmas. Creating little moments of practice identity like this can be challenging and fun in equal measure: pushing your professionalism to new creative depths. What skills do you have that you could inject into your surgery? What passions do your colleagues have and could they be used to run occasional, heart-warming or exciting events patients can look forward to?
Continuity of care
Patients often fear that, with more locum doctors and a larger patient list, it may be harder to see the GP they have been receiving care from for most of their lives. You should reassure these patients that this is not the case and that continuity of care is an indispensable tenet of your practice. Make sure your receptionists have access to a system that clearly shows the preferred doctor of patients so they can do their best to find available appointments. Tell your doctors that, now more than ever, it is important they develop existing relationships with patients so they don't have to 'doctor-hop'.
Family touches
Is your children's play area a little dated, the toys falling apart, and the books broken at their spines? Do you not yet have a designated area for young children to play in the waiting room? Now – as part of your drive to create a family practice atmosphere – it would be a good idea to introduce or replace some toys with more up-to-date versions. Also adding a 'kid's table', where children and their parents can pass the time by doing some simple arts and crafts, colouring or drawing, is a homely touch families would be immensely grateful for. Visiting the doctors can be unnerving and the waiting room loud and unsettling for children – especially if you have recently doubled your patient list. Using a small part of your budget to counter this with toys, books and activities may work wonders for your practice's reputation.
In a similar vein, taking the time to personalise the waiting area(s) in your practice can transform patient experience and satisfaction. Making sure there are spots of greenery in the form of low-maintenance plants, hanging some interesting artwork on the walls and having some relaxing back-ground music on can remind patients they are in a safe environment. For health, safety and efficiency, a practice will always feel slightly clinical. However, breaking up white walls with a mural or feature can help reduce 'white-coat syndrome'.
Getting patients on your side
All change can be scary, and if your practice is undergoing significant changes due to PCN policy or a merger agreement, it is only natural your patients may fear that their healthcare could be compromised. It is your job as practice manager to make changes as smooth as possible – ensuring that the practice still runs effectively and efficiently despite being in transition. A big part of this may be reassuring patients that the standards and availability of healthcare will not be jeopardised. Inform patients that changes are being made on their behalf and that new services will be available to them through a larger, more integrated practice.
You can keep patients informed in many ways. Updating your website with practice updates regularly is a quick and efficient method of reaching many of your patients. Publishing practice messaging on social media platforms is also a great way of informing your younger demographics. Creating a practice newsletter with monthly updates can address changes more comprehensively, reassuring patients that their care is still very much at the heart of your practice.
Gathering feedback also gives patients a say in how your practice is adapting. Introducing a feedback box in the waiting room is an informal way patients can respond to practice matters or the quality of appointments. Running a patient participation group is another excellent way of empowering patients to share their concerns and to brainstorm solutions to potential problems.
Change can be daunting – but with effective messaging and some homely touches – a practice can grow in size and retain its family feel.