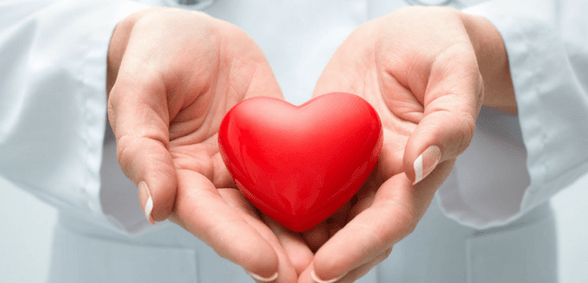 New audit reveals a 'significant threat to patient safety' according to Anticoagulation UK
Tens of thousands of heart patients in England are at increased risk of stroke or bleeding as a result of their medical treatment not being managed effectively by their local NHS trust, according to a new report – Out of range: Audit of anticoagulation management in secondary care in England – from UK charity Anticoagulation UK.
Compiled using Freedom of Information (FoI) request data and supported by Bayer, the report reveals a range of deficiencies in care and monitoring for patients with the irregular heartbeat condition known as atrial fibrillation. These patients require long-term treatment with a particular type of medicine known as an anticoagulant to reduce their risk of stroke.
Commenting on the audit results, Eve Knight, CEO of Anticoagulation UK commented: "These results are extremely concerning. Inadequate anticoagulation control and poor monitoring are significant threats to patient safety which requires immediate attention."
Warfarin is the most frequently prescribed anticoagulant, and regular monitoring of its levels via blood tests is regarded as essential since there is a very small therapeutic window in which the medicine is effective.  If there is too little of the medicine in the body it does not reduce the risk of stroke, too much and it increases the risk of haemorrhage or bleeding. Regular warfarin monitoring is particularly important as the already narrow therapeutic range is also affected by dietary intake of food, alcohol and other medications.
Anticoagulation UK wrote to 149 NHS trusts in England, receiving responses from 91 (61%). The responses have now been analysed and show that:
Up to 37,878 warfarin patients in England are experiencing inadequate anticoagulation control (for example by not receiving an effective dose of their medicine sufficiently often).
29,305 warfarin patients in their care were recorded as spending less than 65% of the time in therapeutic range (TTR), putting them at an increased risk of stroke or bleeding.
Up to 42% of trusts do not routinely collect data on the time a patient spends in therapeutic range (TTR) and the international normalised ratio (INR) of patients taking warfarin, so are potentially unaware of the number of patients in their care who are at risk.
Commenting further on the audit results, Eve Knight commented: "The risks of poor warfarin control have been well known for many decades, so it is especially disappointing to find that so many examples of inadequate practice still exist.  We know that many trusts did not respond, so the true number of those at risk could be even higher, with this total representing only the tip of the iceberg."
The audit also found that one in ten trusts provides no information, education or support materials to patients taking anticoagulation, and 62% had no written systems in place for reassessing AF patients with poor anticoagulation control.
Specific recommendations called for in the report include:
All national policy documents related to the prevention of AF-related stroke to be updated to make explicit that failure to prescribe an effective anticoagulant should be regarded as a 'never' event
Updating the NICE clinical guideline (CG180) to include a clear specification of the information, education and support materials that anticoagulation service providers should be routinely offering patients
NHS England and Public Health England should publish annual data on progress increasing the proportion of AF patients who are offered and started on an appropriate NICE-approved treatment
Commenting on the audit results, Dr David Hargroves, consultant physician and clinical lead for stroke at East Kent Hospitals University NHS Foundation Trust, commented: "It is critical that NHS Trusts collect and are able to access data that enables them to identify areas for improvement in patient safety and care.  It is also important that information and support is in place to help patients make informed decisions about the treatment and care that is right for their needs.  As part of this, all patients should have the opportunity to discuss their anticoagulation treatment options with a healthcare professional as part of their regular reviews to ensure they are getting the intended benefits from their current treatment."
Don't forget to follow us on Twitter, or connect with us on LinkedIn!