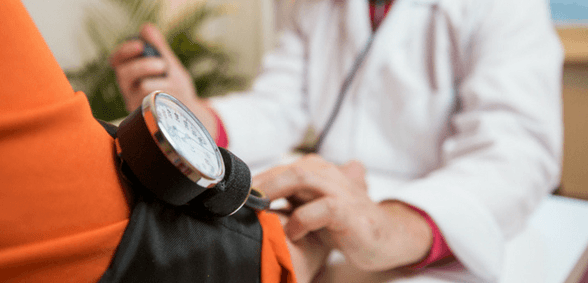 The RCGP has stated that, in order for GPs to help recognise and treat eating disorders, more appointment time is needed
The Royal College of GPs (RCGP) has responded to a report by the Public Administration and Constitutional Affairs Committee (PACAC) on the care of people with eating disorders.
The report states that more than a million people have an eating disorder, but specialist help is often difficult to access – particularly for adults.
Professor Helen Stokes-Lampard, chair of the RCGP, said: "Training in mental health, including eating disorders, makes up a key part of the GP curriculum and family doctors are well-trained to identify, diagnose, treat and manage these conditions, including when it may be appropriate to refer a patient for specialist treatment.
"But for general practice, the real issue underlying this report is the immense pressure that GPs and their teams are currently facing and the urgent need for more time with our patients.
"This is an incredibly complex area and the standard 10-minute appointment is simply not long enough for us to unravel the many complex issues affecting a patient's overall health, especially if an eating disorder is not the main reason they visit us in the first place.
"While GPs can use the BMI scale to calculate whether a person is within a healthy weight range, it is simply not true that this is the only tool we rely on to help us determine whether someone has an eating disorder.
"Instead, GPs will assess the physical, psychological and social aspects potentially affecting the person sitting in front of them and draw conclusions from a holistic discussion with the patient before making a diagnosis.
"Mental health is an enduring priority for the College, and we have developed a number of eLearning courses in conjunction with a range of mental health organisations, including one on eating disorders with Anorexia Bulimia Care.
"GPs are professional lifelong learners who will always embrace training and support to help raise standards of patient care.
"But ultimately, we need to see more resources and funding injected into general practice, including the delivery of the NHS Long-Term Plan, to ensure GPs and their teams can continue to deliver the best care possible to patients, including those with mental health conditions."
Don't forget to follow us on Twitter, or connect with us on LinkedIn!