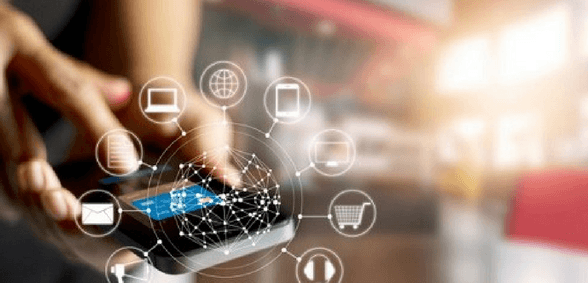 The BMA has responded to a new report which suggests that the GP at Hand app may not be viable for rolling out across the country
A new report, put together by Ipsos Mori, has called the viability of GP at Hand into question.
Its report into the app has suggested that it may be unsustainable if rolled out across the rest of the UK.
Ipsos Mori was unable to confirm whether GP at Hand would be sustainable or affordable in its current form.
Responding to the Independent evaluation, Dr Richard Vautrey, BMA GP committee chair, said:
"This long overdue report reflects, and provides clear evidence backing, many of the concerns we have been raising for some time about GP at Hand.
"GPs have been at the forefront of digital developments but these are always done with the benefits of all patients in mind, not just a select few. That is why we have consistently expressed genuine reservations about a system that has been rushed-out with little regard for how it impacts patients, practices and the wider healthcare landscape.
"As this report makes clear, this is a service used by predominantly young, healthy and affluent individuals, who appear to be looking for rapid answers to health questions and issues, and are using this service as they would NHS 111, choosing convenience over longer-term quality and continuity of care.
"Indeed, the rapidity with which large numbers of patients deregister and only to re-register with their previous practice provides evidence for this.
"All GPs are very concerned that, amid the ongoing workload pressures facing general practice following over a decade of underinvestment, patients are often waiting too long to see their GP, and therefore it is no surprise that certain groups are opting to register with a provider that appears to have significant additional resources to be able to offer 24-hour access.
"Others, such as older patients with more complex conditions, and those without access to smartphones, are unsurprisingly not using the service, and therefore there must be serious consideration over whether rapid expansion within the NHS would create a two-tier health system.
"Continuity of care lies at the centre of traditional general practice, with local surgeries providing person-centred care from the heart of communities. We are glad that the report has noted the risk that GP at Hand poses to this, while highlighting the frustration experienced by patients when they wish to see a doctor face-to-face or they require more long-term care.
"The reports finding that telephone appointments are more popular than video consultations brings in to question whether the real issue is one of instant access to GPs, rather than radical changes to technology. Nearly all GP practices already offer these, but they lack the workforce and resource to offer them on-demand 24 hours a day.
"To sustain this pattern of demand the report concludes the service would need far more GPs than are currently working – something that would be unaffordable without the significant extra backing this service receives.
"This is therefore not primarily about the technology but a pattern of healthcare delivery with a focus on relatively affluent and healthier people having access to a service with a higher GP-to-patient ratio, which ultimately widens health inequalities for everyone else.  Whilst we'd all like a GP on hand every hour of the day, the wider system cannot deliver that without a massive increase in funding and workforce expansion.
"That GP at Hand's patients are using the practice far more than the average patient would visit their own practice, begs the question of whether a wider rollout in an already overstretched NHS, would be able to cope with additional demand.
"While helpful, the report's authors themselves admit that far more analysis needs to be done to assess this provider – both on clinical safety and effectiveness, and its impact on the way general practice operates and is funded.
"Ultimately, the NHS must decide what it wants to prioritise, quick access or continuity and quality of care, because one is likely to come at the price of the other."
Don't forget to follow us on Twitter, or connect with us on LinkedIn!