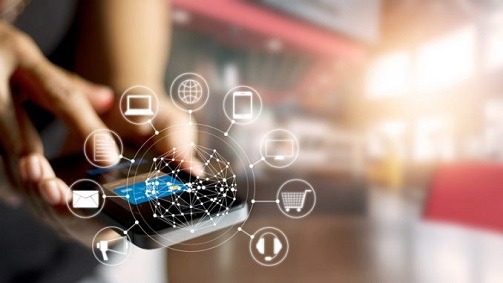 A GP at Hand advert has been banned by the Advertising Standards Agency (ASA) for being 'misleading'
Ads for Babylon Health's GP at Hand app have been popping up on the London underground, claiming that patients can see an NHS GP in minutes, for free, at any time of day.
Since then, eight complains have been made due to the adverts being misleading in nature – the reason being that they make no mention of patients having to de-register from their current GP in order to use the app.
The posters also failed to mention that the app is only available in certain catchment areas.
According to Digital Health, Maurice Hoffman, a lay member of the National Institute of Health Research Diagnostic Evidence Co-operative (DEC) in London, was one of the first to enter a complaint. He said:
"GP surgeries receive funding from the NHS according to how many patients are registered with them. The more patients they have, the money they get from the public purse. The ASA has put a spoke in the wheel of outfits such as the Babylon Healthcare GP at Hand service by preventing blatant misleading of consumers in an exercise that was essentially poaching patients away from their existing GP surgery."
While Babylon argued against the complaints, the ASA ruled that the adverts 'must not appear again in their current form', adding:
"We told GP at Hand to ensure that future ads made clear that consumers would be replacing their current GP service with GP at Hand, that the service was only available to those that lived or worked within the catchment area of specific GP surgeries and that consumers would need to wait until they were registered with a GP at Hand surgery before being able to use the service."
The BMA has welcomed the ruling. Dr Richard Vautrey, BMA GP committee chair, said:
"The BMA has been vocal in its concerns about GP at Hand from the outset, and we are glad that someone is finally taking action and censuring the provider for the dubious way it operates.
"Not only does GP at Hand exploit out of area arrangements and cherry-pick healthy, young patients, but it has done so without being clear with the public from the beginning that by using the service they will be deregistering from their own GP.
"As the ASA ruling notes, patients are likely to assume this is a quick, convenient service that works in conjunction with their own GP, but the reality is far from this. By signing up with GP at Hand, patients will lose out on all of the advantages of being registered with a local practice – primarily face-to-face appointments with a familiar doctor who has full access to their medical record and can provide holistic, person-centred care from within the community.
"Local practices must therefore be supported in embracing technology and providing online consultations to their own patients. GPs are not anti-tech – but innovation must not come at the expense of the high-quality, expert care being provided to patients in surgeries up and down the country."
Don't forget to follow us on Twitter, or connect with us on LinkedIn!