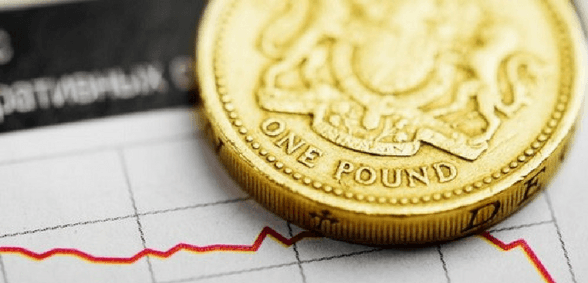 NHS patients endured the worst winter on record as new BMA analysis shows additional funding is needed to avoid year-long crisis
New analysis from the British Medical Association (BMA) shows that NHS patients endured the worst winter on record, with doctors' leaders warning that the NHS in England needs additional funding now to avoid a year-round crisis in the NHS.
The analysis, published by the BMA, shows that last winter was the worst winter on record, with all key performance markers showing a health system that is struggling to cope with demand.
Accident and Emergency attendances, waiting times, trolley waits and bed occupancy levels all increased this year. Targets are consistently not being met across the health system.
The analysis shows that:
There were 7.9m attendances at all A&Es, with 5m attendances at major A&Es. The increase in attendances between 2016/17 and 2017/18 was notably higher than the average annual rate of increase between 2010/11 and 2016/17 (1.6%)
Performance against the four-hour wait target continued to deteriorate, falling from 87.2% in 2016/17 to 85.0% in 2017/18. This figure has now fallen by over 10 per cent since 2014/15. In March 2018, aggregate performance at all A&Es reached its worst level since records began in 2010/11, with just 84.6% of patients seen, admitted or discharged within four hours.
There were more trolley waits of four or more hours recorded between December and March of 2017/18 than in the same months of 2010/11, 2011/12, 2012/13 and 2013/14 combined.
Bed occupancy between the start of December and the end of February averaged out at 94.4% in 2017/18, compared with 93.7% the previous year. Bed occupancy peaked at 95.2% in the last week of February.
54 trusts (of 137) recorded occupancy of 100% on at least one day during the most recent winter. In total, those trusts reached 100% a combined 736 times. Almost half (48.8%) of those instances occurred at just six trusts.
Even when NHS England stopped the publication of its winter situational reports in the first week of March, bed occupancy was still averaging 95.2%.
Survey data from doctors working on the frontline shows that:
More than four in five (82%) said that they felt their place of work was under-resourced;
Over half (62%) said that their workload was higher than previous winters;
A majority said the mass cancellation of elective operations over the winter, intended to ease pressures, had either no impact (46%) or a negative impact (38%) on pressure levels
Issues relating to winter pressures are affecting doctors in primary and secondary care to similar degrees;
GPs felt that winter pressures had affected them particularly adversely –  almost three quarters (73%) said that their workload was higher than the previous winter, compared with 59% of consultants and 61% of juniors.
Anecdotal feedback from doctors also suggested that pressures are now at unprecedented levels. Clinicians spoke of dreading arriving at work in the morning and seeing patients lining corridors awaiting treatment. Others described how, in some cases, how admin staff were asked to help wherever possible in a clinical capacity. Many also highlighted the difficulties posed by rota gaps.
Commenting on the findings, Dr Chaand Nagpaul, BMA council chair, said: "These figures show just how critical the crisis in the NHS has become. Congestion and delays are having a profound impact on patients' experience of the NHS and means frontline staff are left working under the most challenging of conditions.
"This winter once again exposed the limitations of trying to plan and prepare for record levels of demand. Even after cancelling tens of thousands of operations, beds remained full, which shows that you can't continuously plug gaps by penny-pinching and poaching from elsewhere in an overstretched service.
"Our health spending lags behind that of other similar European countries so the government must urgently increase spending to address systemic pressures, and review its long-term strategy for the health service. As the NHS enters a state of year-round crisis – the time for action by government is now."
Don't forget to follow us on Twitter, or connect with us on LinkedIn!