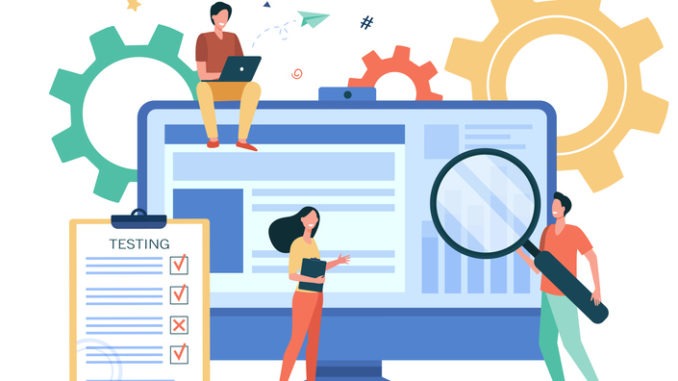 Practice Business explores why an easy to navigate, helpful practice website is a modern-day essential, and investigates the healthcare website developers on the market
We've all been there – maybe we have just moved to a new location and need to register with a new GP, or maybe we want to change practices to gain access to different primary care services. Then we do what the digitally enlightened age does – we go online, find the local GP practices and check out their websites. Some are remarkably straightforward to navigate, but others seem to be a colossal mess – a strange mush of action buttons, miss-matched fonts, outdated information and pixelated photographs. We rarely register with the practices with websites from hell.
This is why it is so important that practice managers ensure their surgeries' online presence is fit for purpose.
You can think of your practice's website as a digital waiting room; this is where a patient may first encounter your practice in order to register, or where existing patients go to book appointments, find practice contact information or order prescriptions.
A lot of a practice's reputation – or first impressions, at least – hinge on how organised and clear your website is. If a website is difficult to navigate, patients may fear the disorganisation extends into your off-line practice. On the other hand, if the patient finds your website to be efficient, clear and helpful, they are more likely to respond positively to your entire practice.
It's now vital to have an elegantly designed, easy-to-use interface that is updated regularly and which works well on all platforms – 'phones, tablets and desktops – alike. Designing and creating a website may be outside of your expertise, which is why sourcing a reliable and affordable company to build your website may be really helpful – and cost-effective in the long run.
So, which are the expert health-care website experts out there? It's important to know so that you can compare prices and evaluate what styles you think are most suited to your practice. Here's are some of the best GP website developers; have a look, do your groundwork, and make an informed decision:
My Surgery Website

If you want tried and tested, My Surgery Website may be the developers for you. They have been building healthcare websites since 2006 and over 48% of primary care websites are supplied by them. They aim to provide 'stunning online presences' for GP practices, all the while making the process as easy as possible for their clients. They offer the latest interactive services, claiming to be both cost-effective and easy to update. You can find more information here.
GPSurgery.net
GPSurgery.net's mantra is 'The simple approach to GP websites'. If you want no fuss efficiency, they are worth exploring. They aim to create patient-friendly, easy to use interfaces that are straightforward to update and which integrate online patient services seamlessly. They also have specialist medical writers who can write your digital content – so you don't have to worry about it. For more information, click here.
Genpra
If you aren't quite sure which website developer to commit to, or what style you'd like your practice website to have, Genpra offer you a free trial of their website developing services. As well as claiming to be efficient and easy to use, their website designs aim to be both mobile and tablet-friendly. They also produce a practice online newsletter which patients can subscribe to. The system includes an eMarketing module to manage subscribers and email regular updates to patients. If you want to find out more, take a look at their website.
Tree View Designs
Tree View Designs specialise in primary care network (PCN) website design and development, helping practices to deliver outcomes at scale. Not only can they streamline communication between GP practices in a PCN through the integration of a central management system (CMS), they can also develop a PCN website where you can advertise your practices and its services. A dedicated IT consultant sits on their team of experts, ensuring your PCN is in capable hands. For more information, click here.
Engage Health Systems
Engage Health Systems offer a number of tools to GP practices, a website developing service among them. Their GP websites come with a simple to use and secure interface that integrates patient forms, multiple language options and a pre-populated page of useful links to signpost patients to self-help sources. As well as website building, they also supply other medical hardware and software you can integrate into your practice. If you are looking for a company to provide multiple tech solutions for your surgery, visit Engage Health's website for more information.
Surgery Web
Surgery Web was developed in 2016 by a dedicated fellow practice manager – so you can rest assured that the company has been brought to life by a savvy healthcare businessperson. Their aim is to replace dated and difficult-to-use practice websites with modern, attractive and navigable interfaces. The fun thing about Surgery Web is that their websites are customisable – so, if you are a practice manager with creative flare – you can have design input to make your practice's website truly your own. If this sounds like something you want to try your hand at, click here for more information.
Other options
You might consider using a smaller, local company or website developer to help you create your online practice presence. You may even have someone in the practice with a passion for social media or website design who might be willing to help you out. Sourcing help locally supports independent businesses, may offer you faster on-hand guidance if something goes wrong with the website, and provides the opportunity to work closely with your provider to create webpages that reflect your practice's unique environment. You may also be able to secure better value for money this way.
There are many fantastic and reliable healthcare website developers out there. Taking the time to thoroughly research what is on offer, as well as thinking deeply about the online services you wish to implement in your practice, will provide a guaranteed pay-off.