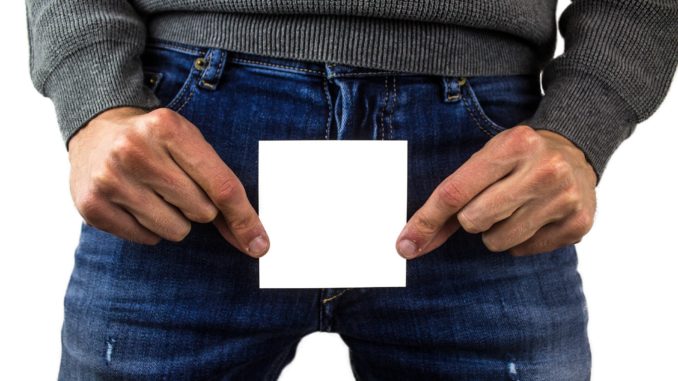 Prostate cancer awareness got a huge boost this year when celebrities Stephen Fry and Bill Turnbull opened up about their struggles with the disease. We explore what the 'Turnbull and Fry effect' means for practices and look at some strategies for coping with the increased demand
 Over 40,000 men are diagnosed with prostate every year, the charity Cancer Research UK says, with rates increasing by 44% since the early 1990s. Earlier this year TV personalities Stephen Fry and Bill Turnbull took the brave decision to publicly announce that that they have suffered with prostate cancer – a move that has encouraged many more men to come forward with symptoms.
During April to July 2018, 14,479 patients received treatment for a urological cancer – an increase of 3,929 (36%) compared to the same period in 2017, NHS England has said.
Responding to the increase in number seeking help, Simon Stevens said, "A debt of gratitude is owed to Bill Turnbull and Stephen Fry for the work they have done to urge men to seek medical advice if they think something isn't right. The 'Turnbull and Fry effect' could help save lives."
However, the increasing numbers of people seeking help are stretching healthcare service providers, with NHS England responding by announcing a £10m support package for hospitals to increase capacity. Patients are, typically, referred via their GP to specialist services but – so far at least – no additional funding has been made available for primary care providers.
The strain is beginning to show. Earlier this month, Northumberland CCG recorded its worst ever performance on cancer indicators, failing to meet its target of getting 85% of patients treated within 62 days of referral.
There's no money available, but there are things you can do to ease the pressure. Practice Business investigates some strategies to help you manage the 'Turnbull and Fry effect'.
Awareness into action
Cancer Research UK – as part of the Be Clear on Cancer campaign – has produced some guidance for primary care providers on what they can do to cope with an increase in demand. The common sense tips are useful in managing the increasing demand practices may be experiencing.
Be prepared.
It is difficult to predict the exact demand the 'Turnbull and Fry effect' might have on NHS services but practices need to be prepared for more men to come forward if they experience symptoms. Talk together about the potential for patients to be calling the surgery, booking appointments and attending consultations to discuss the symptoms of cancer, and plan accordingly.
Talk about the issues
The raised awareness of prostate cancer is encouraging the public to talk about cancer symptoms, which may prompt people who've previously ignored blood in their urine to come and see you. The primary target audience of over 50s may be embarrassed, not find it easy to communicate their symptoms, be worried about wasting your time and/or be fearful of painful or prolonged treatment if it is cancer. Be patient, and encourage patients to share their experiences.
Make the most of available supportThere is a wealth of information to support GPs when making urgent referral decisions, including:
Work with your GP lead.
Your CCG may have a GP cancer lead who can give you further information relating to your area; many GPs have found it useful to work more closely with secondary care clinicians to make improvements in the patient pathway too.
Encourage your colleagues to support the campaign
Practice nurses, receptionists and practice managers all have an important role to play in the fight against cancer. Patients may be cautious about discussing their symptoms and should be encouraged to share everything with their GP. Information and materials can be displayed in the waiting area encouraging patients to recognise the symptoms of prostate cancer and to speak to their GP if they do; materials can be requested from charities, including Prostate Cancer UK.
Useful material
Prostate Cancer UK regularly runs free primary care masterclasses where clinicians can learn more about the diagnosis and care of the disease; accredited by the Royal College of General Practitioners, the next course is in Nottingham on 25 January 2019.
The charity has also produced a range of materials targeted at patients that GPs and practices may also find useful. You can access them at: https://prostatecanceruk.org/prostate-information/our-publications/publications/awareness-pack
Don't forget to follow us on Twitter, or connect with us on LinkedIn!