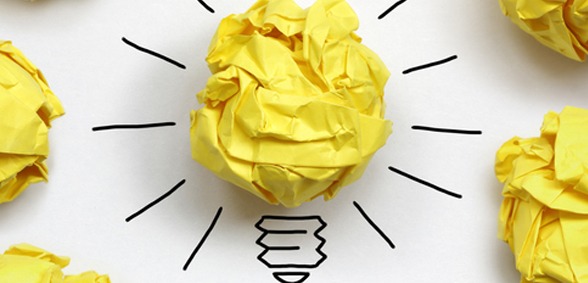 The Royal College of General Practitioners (RCGP) has a very interesting series on its website. It's called Bright Ideas and shares a better way of doing things, tried and tested by frontline healthcare professionals. Healthcare professionals delivering care on the frontline often see better ways of doing things, ways to improve patient outcomes, release time, improve the patient journey or reduce costs. Here's a case study of one such idea
This is an edited version of an item on RCGP Bright Ideas webpage.
The context
The over-prescription of painkillers is a hot topic at the moment and GPs are being strongly encouraged to use alternatives to prescription drugs. Grosvenor Road Surgery, Belfast, is an accredited GP training practice with six GP partners. They aim to deliver safe, effective and efficient healthcare to their patients and have a commitment to continuously improving the quality of the healthcare they provide. They noticed an issue with long patient waits for help with pain from secondary care referrals and decided to take matters into their own hands. Dr Rose McCullagh of Grosvenor Road takes up the story.
The problem
Data from our practice's COMPASS report showed a gradual, but sustained, increase in the amount of prescribed analgesics. Data from this report were reinforced by GP experience with patients suffering from chronic pain as there was no pain service available in the practice. This brought about the need to be proactive in treating chronic pain.
Our patients were experiencing long waiting times for treatment at a pain clinic after we referred them onto secondary care. A published literature review on the effect long wait times have on patients waiting for treatment for chronic pain concluded that (on a timescale of a six-month wait) patients 'experience a significant deterioration in health-related quality of life and psychological wellbeing'.
We hoped that, by operating a pain service within the surgery, patients would receive an earlier intervention in primary care. Another advantage of basing the service within the surgery included the familiarity of surroundings that a patient would experience.
The practice pharmacist had previously carried out pain medication reviews within the practice and was also interested in integrating the 'Pain Toolkit' into pain consultations. Previously, a cognitive behavioral therapist (CBT) came in to counsel patients to reduce benzodiazepine use.
The Bright Idea 
This was a team effort. The CBT counsellor and GPs devised a programme for patients suffering from chronic pain and the pharmacist developed a medicine review for patients on analgesic medications for use within the practice. This was an attempt to standardise the approach to chronic pain medication within the practice.
An initial group of four patients was recruited by the practice to be part of a pilot study to determine the feasibility of such an approach in a general practice setting. Recruitment was undertaken through opportunistic invitations by the GPs, and by having leaflets and posters available and on display in the surgery.
A medication review was carried out by the pharmacist for each participant prior to the first 'pain awareness group' session. Eight weekly sessions of 75 minutes were then delivered by the CBT therapist. One initial exclusion factor noted was that, if more than two sessions were missed by a participant, they would withdraw from the course. If a participant missed a session the CBT counsellor arranged a 'catch up' session before the meeting the following week.
At the end of the group sessions, the pharmacist completed a face-to-face medication review.
The impact
Patient A said: With gaining new perspectives, and not giving as much time or thinking to pain, becoming more active and engaging in new interests and hobbies (such as reading, walking, parking the car deliberately 15 minutes away from the shop and goal setting of walking to the shop, getting up earlier), all of this is making me feel pain less. I am feeling happier, dropping guilt and being able to say 'No' – becoming more assertive, looking at life in a much more positive way and tackling those negative, automatic thoughts.
Patient B said: Since starting the CBT sessions I have a much more positive attitude and this is impacting on the way I behave and think. I have moved from a can't do mind-set to a can do mind-set.
Patient C said: Arthritis gave me a lot of excuses – for example, not doing the dishes – whereas now therapy has got me to do the dishes. I was using my condition as a crutch, but no more. I was getting people to feel sorry for me, and playing the victim.
I am starting to read books again; I'm really enjoying it and it is lifting my mood and distracting from my pain.
The CBT sessions are empowering me to use my resources and, by using my brain power and changing and challenging the way I think, this is helping me manage my pain and is giving me new perspectives. I have become more self-aware and feel more in control of pain rather than the pain controlling me.
Coming to the sessions has definitely helped me manage my stress levels, and learning about things that trigger stress – and learning about coping strategies – have all helped me with pain management.
The RCGP wants new approaches to be recognised, celebrated and spread and launched the Bright Ideas Awards in order to recognise and celebrate the interesting, fresh approaches frontline professionals are making to improve primary care and they want to help others to make these changes.
If you would like to find out more, go to the website or contact [email protected].
Don't forget to follow us on Twitter, or connect with us on LinkedIn!