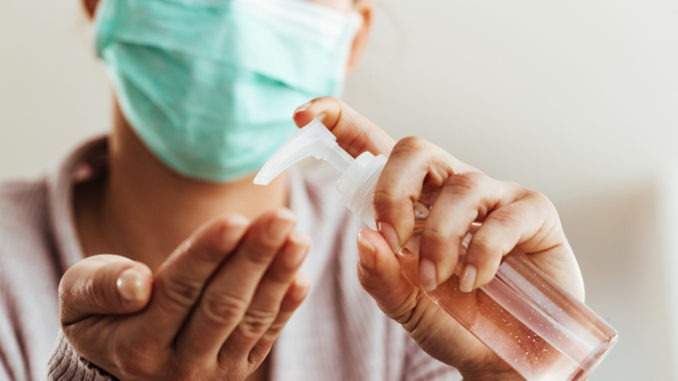 As reported by BBC News, some COVID restrictions must immediately be reintroduced if England is to avoid "stumbling into a winter crisis", health leaders have warned
The NHS Confederation said a back-up strategy, or Plan B, which includes mandatory face coverings in crowded and enclosed spaces, should be implemented. UK cases have been rising sharply but deaths are well below the winter peak. Business secretary Kwasi Kwarteng said it was not time for Plan B yet and urged greater uptake of booster jabs. He said he did not want further lockdowns or to jeopardise the "hard-won gains" of reopening the economy.
"I don't want to inject any hint of complacency but I think so far our approach is working" he said, pointing to lower rates of hospital admissions and deaths than in earlier waves of infection.
Daily COVID cases have been above 40,000 for seven days in a row, with 43,738 new infections reported on Tuesday, and the number of patients in hospital rose by 10% in a week to 7,749 on Monday. Another 223 deaths were recorded, the largest number since March, although daily figures are often higher on Tuesdays.
Downing Street said on Wednesday that there were no plans to activate Plan B for winter, saying that they would continue to monitor the data but that vaccination had broken the link between cases, hospital admissions and deaths.
"Our focus remains on ensuring we get boosters out to those who are eligible," a No 10 spokesman said.
Under the government's Plan A for dealing with COVID in England this winter, which is currently in place, booster jabs are being offered to about 30m people, a single dose of a vaccine is available for healthy 12 to 15-year-olds and people are advised to wear face coverings in crowded places.
If these measures are not enough to prevent "unsustainable pressure" on the NHS, then steps like making face coverings mandatory in some settings, asking people to work from home and introducing vaccine passports could be considered as part of Plan B.
Matthew Taylor, head of the NHS Confederation, which represents health service organisations, urged the government to roll out Plan B to avoid hospitals becoming overwhelmed.
"The health service is right at the edge," he told BBC Radio 4's Today programme.
The pressures would only grow worse and the nation had to make a decision to take pre-emptive action, he said, adding: "Or do we stumble into a crisis once again, despite the evidence?"
The NHS Confederation has also called for a package of further measures to support frontline services – what it terms as a "Plan B plus". This could include encouraging people to get vaccinated, turn up to appointments on time and even volunteer to support the NHS.
As the UK's early vaccine rollout means some people may be at risk of waning immunity, there has been criticism over the pace of the booster jab programme. About 4.8m people had their second dose more than six months ago, but have not yet received the top-up – a gap that is growing each week. But NHS England chief executive Amanda Pritchard told MPs on Tuesday that "there is no delay" in sending out invitations for booster jabs, blaming people for being slow in coming forward for their third dose.
Prof Adam Finn from the University of Bristol, one of the members of the Joint Committee on Vaccination and Immunisation (JCVI), urged the government to encourage greater voluntary measures now that we had a higher level of infections than at any point in the pandemic.
He told BBC Breakfast: "Relying on the vaccine programme to take care of the problem is not going to be a solution, I'm afraid."
Prof Andrew Pollard, chair of the JCVI, said COVID hospital admissions tended now to be elderly people with other health conditions, who don't have severe symptoms and are staying for a shorter period of time before being discharged.
"The biggest pressure is still the unvaccinated, from an intensive care perspective," he told the Today programme. "The boosters don't have an impact on that, that's where we really need to have people who are unvaccinated to be vaccinated."
On Tuesday Northern Ireland announced its own autumn and winter plan, which will see face coverings remain a legal requirement in crowded indoor spaces. The Welsh government has previously set out its plans for winter, with First Minister Mark Drakeford saying Christmas this year was likely to be more normal. Scotland has set out a winter vaccination strategy and already has measures in place such as the requirement of proof of vaccination status at nightclubs and face masks in schools.
Meanwhile, officials say they are monitoring a new descendant of the Delta variant of COVID, which is causing a growing number of infections. Downing Street said there was "no evidence to suggest it is more easily spread".