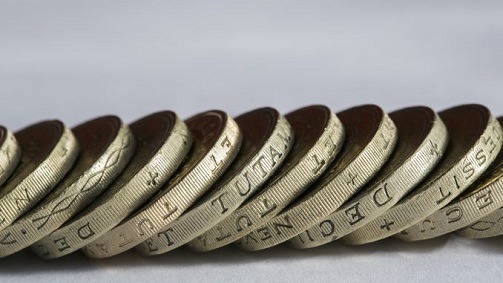 GP leaders plan to revamp the Urgent Prescription for General Practice campaign – and will push for extra funding and reforms to ease pressure on practices and improve patient care. as reported on the BMA website.
The new BMA GPs committee chair, Richard Vautrey, told BMA News action must be taken to make general practice an attractive area of medicine again in the face of decades of underinvestment, rising patient numbers and the failure to recruit and retain staff to meet demand.
Dr Vautrey said the state of crisis in primary care had damaged morale and pledged to revise the prescription document, which played a key role in securing a £2.4bn funding package of measures for GPs last year.
'GPs are really under pressure,' he said. 'They are in a state of crisis. They feel they are doing their level best to deliver services to patients but having to work harder and harder to deliver standards,' he added. 'It is the workload pressure that is the key thing.'
The GPC will be pushing for:
Resources diverted from 'shrunken' CCGs (clinical commissioning groups) to be passed to GP practices
Greater use of GP-run 'hubs' as a pressure release valve to help manage demand surges
The creation of a sustainable regime for medical indemnity cover.
'What we need is for that commissioning bit to be shrunken much smaller but that the resources embedded in CCGs, like prescribing advice and their administrative functions, need to be devolved to new provider structures, be that networks of federations or super practices. However, it's structured, the resource that is there in CCGs needs to come to them.'
The GPC would also press for measures that made the job of the GP 'more do-able and more fulfilling', he added.
'We don't want GPs to feel so stressed, as they are at the moment, so that they want to retire or leave. We need to get back to [the] time [when] people [wanted] to be GPs not be persuaded to be them. Ultimately, we need to get to a place where GPs' morale is higher than it is at the moment,' he added.
The GPC also supported the use of hubs as a means of easing pressure on practices, Dr Vautrey said.
'There's a risk if you have a separate organisation, it becomes a competitor, not a support to the system.
'We've seen that with walk-in centres. There's been a cost drain because they just create another [lane] on the motorway.'
Dr Vautrey was elected to be the new chair of GPC earlier this month.
Find out more about the Urgent Prescriotion for General Practice
Don't forget to follow us on Twitter, or connect with us on LinkedIn!