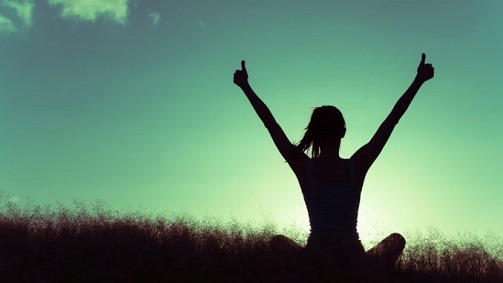 It's always a pleasure catching up with the practice managers that are doing things differently and learning how they manage to strike a work life balance. Not so long ago we caught up with Sarah Longland on her heroic golf exploits, making an escape to the Caymen Islands and being constantly surprised by the world of practice management
What do you do to de-stress after a long day?
I sing in a choir and have recently taken up playing the flute again after a 30-year break!
Tell me something unusual or interesting about yourself
One for the golfers out there – when playing with my husband and two other chaps one morning I asked if they minded if I played from the men's tees with them as I was trying to improve my game. They all agreed and on the second hole (long par five) I had an eagle – much to their shock! It was like a hole-in-one to me! For the non-golfers, I'm sorry to have bored you with this story but, basically, what should have taken a professional golfer five shots to do, I did in three!
What's been your greatest achievement at your practice?
Prior to October 2016 I'd have said hitting 100% QoF but that has been superseded by achieving an 'outstanding' rating from the CQC. Whilst we all understand the issues with the process, and the varying degrees of stress this brings, it was nice to get it.
If you could visit anywhere in the world, where would it be and why?
The Caymen Islands. I read a book called The Firm by John Grisham several years ago and really liked what I imagined it to be like from the book. I'd love to go and see how well John Grisham described it – and the idea of a tax haven is very appealing!
What was the last thing that happened, professionally, that really surprised you?
Without breaching any confidences, I have recently been involved in the RCGP special measures programme, supporting practices through the CQC process, and I have seen lots of surprising things – but not anything I would put in writing! Just when I think I've seen it all in general practice something always seems to surprise me. I am also a facilitator as part of a Derbyshire-wide GP Task Force put together by the LMC to support change interventions which is fascinating work and, again, brings some surprises.
What's your favourite aspect of your job?
Being able to make a business impact on general practice. There are still so many opportunities for general practice and great quality management can make a real difference which allows clinical teams to focus on clinical work. There is so much that can be drawn from experiences in commercial organisations to improve what we do on a day-to-day basis.
If there was one thing about your job that you could change, what would it be?
Nothing at all – it's a very rewarding role, not without external frustrations, but I wouldn't change it.
What's your favourite meal?
I'd probably have to say anything Italian or a really good Indian curry.
What unusual tasks have you done as a practice manager?
Probably the same as lots of practice managers but my favourite unusual tasks normally involve bailing GP partners out of something, which could be anything!
What would you put in room 101?
CQRS and Capita – please don't make me choose!
Don't forget to follow us on Twitter, or connect with us on LinkedIn!