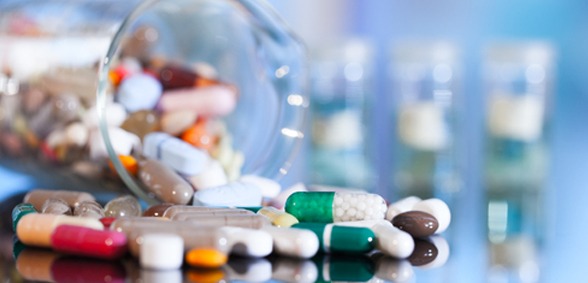 GP leaders have warned that drug shortages are having a 'serious impact' on primary care as more than 100 drugs prescribed by GPs are now out of stock
This is an edited version of an article first published by GPonline.
A total of 106 products are unavailable on the free drug shortages tracker compiled by GPonline's sister website, MIMS.
The drug tracker, which aims to help GPs avoid prescribing medicines that are currently unavailable, lists a further 50 drugs that have recently been out of stock, but are now back in pharmacies.
GP leaders say patients are being forced to 'chop and change' between medicines as commonly prescribed drugs go out of stock. Drug availability is changing 'almost by the week'.
BMA GP committee chair Dr Richard Vautrey said practices were facing additional workload because patients were being 'frequently' forced to schedule additional appointments to request alternative prescriptions.
Vautrey said: "It is having a serious impact. There is real uncertainty over whether common medicines are going to be available, and patients may have to return to their practice to get an alternative prescription or [visit] lots of pharmacists looking for one that has a particular drug in stock."
The GPC chair warned that practices were often not confident about prescribing alternatives because local pharmacies 'may not have the alternative either."
Patient safety
Dr Vautrey called for 'far more honesty and openness about why it is happening and what the government is doing to resolve it'.
The GPC is sending out updates to BMA members on drug shortages, but Vautrey thinks this shouldn't be necessary.
He said: "In every other walk of life you get regular supplies of products – we need the government to be taking much firmer action with pharma companies and wholesalers, and to provide a real explanation of what is happening and what they are going to do to stop it.
"It causes a whole degree of uncertainty and frustration that the government is focused so much on Brexit at the expense of everything else."
Brexit warning
Warnings over the rise in drug shortages across the UK come just a week after an online pharmacy published a list of around 60 products that pharmaceutical suppliers have predicted could become more expensive or difficult to obtain in the event of a no-deal Brexit.
Manufacturers revealed last month that GPs may need to switch women to alternative HRT products because of looming problems with availability of several commonly prescribed therapies.
GPonline reported earlier this year that one in seven GPs had seen patients experience harm or slower recovery over the previous 12 months because shortages had forced them to switch to a second-choice drug.
The BMA has warned that a no-deal Brexit could 'disintegrate' the NHS.
Don't forget to follow us on Twitter, or connect with us on LinkedIn!