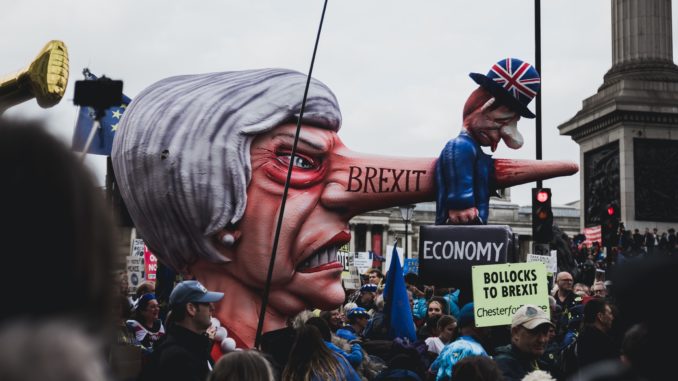 To prepare the NHS for a no-deal Brexit, the National Audit Office (NAO) has warned 'significant work' remains to be done – showcasing that the government expects many common drugs to become unavailable
This is an edited version of an article first published by GPonline.
In a report examining the government's plans in place for supplying the health and social care sectors should the UK crash out of the EU, the NAO confirmed the Department of Health and Social Care (DHSC) had set up a 'medicine shortage response group' and strengthened its communication pathways to general practices and community pharmacists.
The paper elaborated that the government predicted around 100 medicines were likely to be of short supply at any given time and that it had recruited additional pharmacist advisors and expanded its team to manage this.
Drug shortages
GP leaders have said patients are being forced to 'chop and change' between medicines as commonly prescribed drugs go out of stock, with availability changing by the week.
Despite acknowledging that the government had done 'an enormous amount to manage' risks around supply delays, the NAO said there was 'still significant work to be done', especially regarding stockpiling.
The NAO said the DHSC had encouraged suppliers, including pharmaceutical companies, to stockpile vital medicines and other supplies, but found it had 'incomplete information' about the level of stockpiles already in place.
Ahead of Brexit, the DHSC has relied on suppliers building up their stocks at their own expense. although it can advise suppliers to build up stocks, it cannot instruct them to do so.
Stockpiling Medicine
Suppliers reported that 72% of medicine product lines had at least six weeks' worth of supplies stockpiled, the report said, with the government receiving responses from 69% of medicines suppliers in scope for the Continuity of Supply Programme.
The report also highlighted disorganisation around plans to ensure the smooth transport of supplies across the Channel in the event of a no deal Brexit.
The NAO said there was a risk that medicine suppliers would not be prepared for new border processes by 31 October, due to a lack of understanding of the new processes for transport.
In a House of Commons debate, cabinet minister Michael Gove stressed it was important that providers knew about the new systems, saying they would play an essential part in guaranteeing the smooth transport of medical supplies and medicines.
Don't forget to follow us on Twitter, or connect with us on LinkedIn!