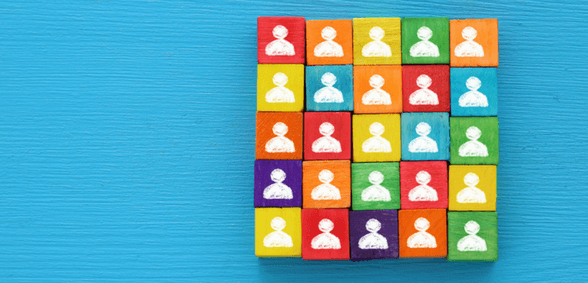 Primary care networks with patient lists of more than 80,000 may struggle to address health challenges specific to their communities, a senior GP who helped develop the model has warned
This is an edited version of an article first published in GPonline.
Former National Association of Primary Care (NAPC) chair Dr Nav Chana has said 'mega-PCNs' – networks that drastically exceed the typical population size of 30,000-50,000 – could find it difficult to deliver personalised care and integrate services if they do not carefully consider the effects of scaling-up their operations.
NHS England has confirmed that nearly one-in-10 of the 1,259 primary care networks (PCNs) that went live across England from 1 July were smaller than the lower end of the expected patient list size. It has not published figures on the number of PCNs that exceed the upper end of the scale, although it confirmed in June that there would be 'a significant number' of PCNs with patient lists greater than 50,000.
However, data published on CCG websites reveal that some PCNs cover double, or more than double, the assumed maximum patient list size; one PCN in east Cornwall covers 105,395 patients, another in Darlington has around 108,625 patients and Vale of York CCG lists a PCN with almost 150,000 patients – three times the size of a typically large network.
Primary care networks
Speaking to GPonline Dr Chana, who helped develop and roll out of more than 200 primary care home (PCH) sites across England – the model on which the PCN model is largely based – said, "Of course it's possible that PCNs larger than 50,000 patients can still provide personalised care; we've got some examples of how that can be done.
"But if the next step is to say, 'Well, actually, let's increase to 80,000 patients, or let's round up to 100,000, then, actually, I think there's a danger of creating more of an organisation rather than a community-facing, integration-type approach. That's because you need to create some bureaucracy within that to build relationships between people.
"We've had examples of going too large in the past four or five year and, in some situations that's worked. But in other situations it hasn't."
Neighbourhood approach
Dr Chana cites the recent approach adopted by Modality, a GP super-partnership of more than 400,000 people, and how it had managed to create a 'neighbourhood-type approach' despite its size. Following a study, the partnership found it could improve continuity of care, and reduce GP workload, by 'chunking' its patient list into smaller groups.
"If we are genuinely going to join-up care around people with complex needs, and some of the challenges that we face in communities, we need to have a different model than just lumping something into one big organisational infrastructure.
"So, [if networks choose to have larger population sizes], I think [they] need to keep the benefits of working small, as well as getting the benefits of working as large organisations."
The key to PCNs benefiting communities, Dr Chana stressed, was not necessarily down to their size, but how networks adapted their approaches accordingly to serve their communities.
Population health
"With a population of 30,000 you can start to do much more around population health management, creating an integrated workforce and starting to collectively manage things – getting benefits from an economy of scale. This is also without losing the intimacy of what people and patients want, and the sense of belonging that the workforce has.
A spokesperson for NHS England, said: "Local primary care networks determine their own size based on what they know will work best for their patients, while the NHS is backing family doctors with an extra £4.5billion in primary and community care and recruiting 20,000 more pharmacists, physios and paramedics across primary care networks to free up GPs to spend more time with their sickest patients."
Don't forget to follow us on Twitter, or connect with us on LinkedIn!