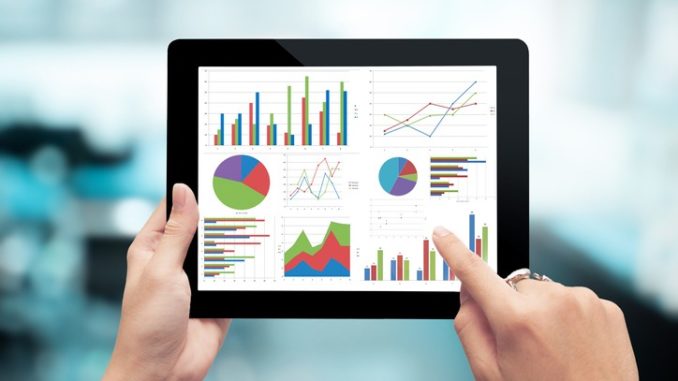 It's now a well-known fact that the number of GPs is falling – but what are the facts behind this familiar headline? Becks Fisher (@BecksFisher), a policy fellow, and Ben Gershlick (@BenGershlick), a senior economics analyst at the Health Foundation unpick the data
This is an edited version of an item on the Health Foundation website.
The number of full-time equivalent GPs is falling. Data released by NHS Digital in April this year showed a 4% reduction in the number of full-time equivalent (FTE) qualified permanent GPs between September 2015 and September 2018 – meaning 1,180 fewer GPs.
But this crisis in GP numbers is not new. Despite a very public pledge in NHS England's 2016 General Practice Forward View to recruit an additional 5,000 GPs by 2020, quite the reverse has happened. Taken at face value, the April 2019 stats are concerning; bring deprivation and health need into the picture and the landscape becomes bleaker still.
Policymakers hope that increasing the number of allied health professionals working alongside GPs will alleviate some of the pressure
These falling GP numbers come at a time of population growth – the number of people registering at GP practices has increased by 3% over the same period. The result is more patients per qualified permanent GP – up from an average of 2,000 to 2,160, an increase of 8% over three years.
This is on the back of a decade of growth in GP workload. Hobbs et al estimate that workload rose by 16% between 2007 and 2014, the years immediately preceding these data. And more patients don't just mean greater demand for appointments; they mean more paperwork, test results and administrative work too.
Little wonder, then, that concerns are being raised over the health and wellbeing of the GP workforce. The most recent Commonwealth Fund survey, from 2015, showed that UK GPs were the 'most stressed in the West' – one-in-five reported that they had been made ill by work stress in the past year.
More than one-in-three GPs say they plan to leave the profession within the next five years, making the vicious cycle of falling GP numbers driving increased workload very clear. Combine this with rising patient numbers and expanding need, and the mix becomes even tougher.
The geographical effect
The number of patients per GP varies by local area – some CCGs have more than twice as many patients per GP as others – and this variation isn't random. The number of patients per GP is 15% higher in the most deprived 10% of CCGs than in the least deprived 10%. So, on average, a GP working in the most deprived 10% of CCGs can expect to be responsible for 370 more patients than a GP working in the least deprived 10%. There is a lot of variation, so this relationship is not true for every CCG, but the general trend is, nonetheless, worrying.
If all else were equal, more patients per GP would mean a higher workload for GPs working in deprived communities – but all is not equal; there is a 'multiplier effect' which makes matters even worse.
People who live in disadvantaged areas tend to experience worse health – they're at greater risk of having multiple health conditions and they are more likely to have multiple conditions at younger ages. Recent Health Foundation research found that around 28% of people in the most deprived fifth of England have 4+ conditions, compared with 16% in the least-deprived fifth. In the least-deprived fifth of areas, people can expect to have 2+ conditions by the time they are 71 years old but, in the most-deprived fifth, people reach the same level of illness a decade earlier, at 61 years of age.
Continuity of GP care has been linked to reduced admissions for conditions which are manageable in primary care and community settings – the so-called 'ambulatory care-sensitive conditions', like COPD and asthma. So a reduction in permanent GPs, and increasing reliance on locums, may make it harder to keep people out of hospital…and so our vicious cycle becomes a whirlpool.
Urgent policy action needed
The number of FTE GPs is falling fastest in the most deprived areas, and these are precisely the areas with the greatest health care needs. Policymakers hope that increasing the number of allied health professionals working alongside GPs will alleviate some of the pressure; however, we calculate that the number of pharmacists working in general practice is also lower in more deprived areas. On average, there are 8% more patients per FTE pharmacist in the most deprived half of CCGs than in the least deprived half.
Around 28% of people in the most deprived fifth of England have 4+ conditions, compared with 16% in the least-deprived fifth
Without urgent policy action, GP shortages will get worse. Our projections, along with those of The King's Fund and the Nuffield Trust, suggest that, if current trends hold, the number of GPs could continue to fall – by a further 4% by 2023/24. If this happens, based on current population projections, the number of patients per GP will increase by another 7% meaning a total increase of 15% in patients per GP between 2015 and 2023.
So what to do?
NHS England's targeted enhanced recruitment scheme – in effect a 'golden hello' for doctors training as GPs in hard-to-recruit to areas – has had some success, albeit with relatively small numbers. There are promising signs of increased recruitment into GP training but keeping early career GPs in the workforce is proving a challenge.
Increasing the number of allied health professionals in primary care – such as physios, pharmacists and paramedics – doesn't solve the shortage of GPs; it is, however, a pragmatic response which, if well-implemented, may alleviate some workload of GPs.
NHS England has promised 20,000 additional allied health professionals by 2023/24, working across new primary care networks (PCNs) but there's no plan to make sure that this workforce will be distributed equitably across the country. Without mechanisms to try to encourage and/or incentivise recruitment to areas of high deprivation, there's a risk of perpetuating a cycle that could leave PCNs serving the most deprived populations – with the greatest health needs – the least able to recruit.
There's a commitment in the Long Term Plan for the NHS to play a greater role in reducing health inequalities. However, the inverse care law – that the availability of good medical care tends to vary inversely with the need for it in the population served – is alive and well in general practice.
Don't forget to follow us on Twitter, or connect with us on LinkedIn!