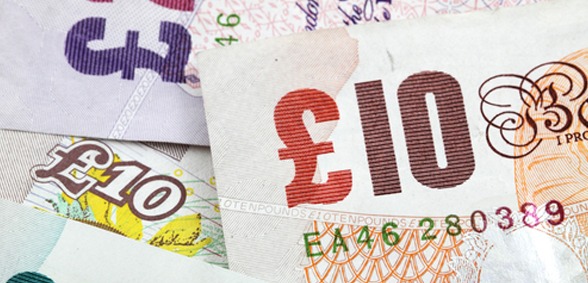 Credit: This story was first seen on On Medica
Doctors and nurses leaders have told ministers that they must exempt health and social care professionals from an upcoming immigration charge to prevent the NHS budget losing out on millions of pounds, On Medica reports.
The British Medical Association (BMA) and the Royal College of Nursing (RCN) say the government's immigration skills charge – which applies a £1,000 charge per year of visa to overseas staff coming to the UK on a tier 2 visa – would result in bodies such as NHS employing trusts and Health Education England (HEE) incurring substantial costs.
In a letter to home secretary Amber Rudd, BMA council chair Mark Porter and RCN chief executive Janet Davies warn that failing to exempt overseas health staff would strip frontline services of vital funds.
It says: 'Given the ongoing pressures on both NHS and social care finances, the sustainability of services and the recruitment and retention of staff, we are asking you to exempt the NHS and the wider health and social care system from the ISC [immigration skills charge]. It cannot be appropriate to divert funding away from the budget for frontline health services and the training of health professionals in this way.
"While the government has suggested that funds raised from the charge would be reinvested back into the UK workforce and health system, we have been given no guarantees to that effect."
Part of the Immigration Act 2016, the charge is due to come into force from 6 April. The government maintains that the charge is designed to 'reduce demand for migrant labour' within the UK economy. But in their letter, the BMA and RCN warn that healthcare cannot be treated as a business. They point out that, had the charge been applied during 2014-15, NHS budgets would have incurred costs of £3.5m.
Similarly, HEE, which provides funding for doctors in training in England, would have faced a bill of £1.6m in 2015-16, with £2.1m applied to nursing in the same period. Similar charges apply in each subsequent year, as new staff are taken on, so these costs to the NHS would keep growing.
Dr Porter and Ms Davies also warn that ongoing staffing shortages in health and social care mean the UK will continue to depend on overseas staff for the foreseeable future. The upfront cost of the skills charge could further exacerbate workforce shortages by discouraging employers from recruiting staff on tier 2 visas, the letter adds.
'While the secretary of state for health has outlined proposals to expand the supply of UK-trained doctors … the length of time taken to train a senior doctor will mean that the NHS will continue to be reliant upon doctors from the EU and overseas in the short to medium term,' it says.
'It is simply not possible to up-skill resident workers or put apprenticeships in place for doctors because of the long and rigorous training process involved and additional regulatory requirements,' it adds.
They say checks and balances are already in place to ensure posts are first offered to UK and EU nationals through the resident labour market test. 'It is unfair therefore, to penalise health and social care employers for recruiting a doctor or a nurse on a tier 2 visa to fill workforce gaps because a UK or EU national cannot be found to fill the post.
'There is a risk, given the existing pressures on the collective finances of our health and social care system, that the imposition of an additional financial burden will deter NHS employers from recruiting tier 2 doctors,' they conclude.