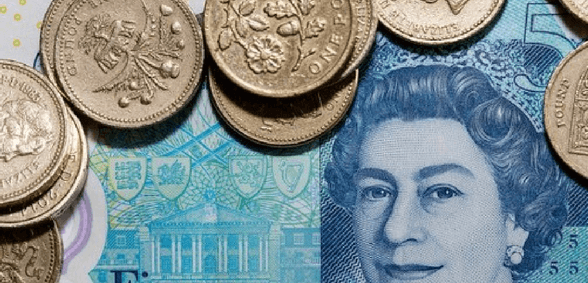 CREDIT: This story was first seen in OnMedica
Additional funding intended to help the NHS put itself onto a financially sustainable footing has instead been mostly used to cope with current pressures, the National Audit Office (NAO), OnMedica reports. In its sixth report on sustainability in the NHS, it also found that 66 clinical commissioning groups (CCGs) reported a cumulative deficit in 2016-17, up from 32 in 2015-16.
The British Medical Association (BMA) said the NAO findings are clear evidence that the extra investment that was supposed to help the NHS to improve performance and transform services has instead had to be used to 'firefight' and meet deficits; and NHS Providers said the report backs up what it has been warning for months, that the growing reliance on one-off measures is not a viable long-term approach.
The NAO noted that the NHS received an additional £1.8 billion sustainability and transformation fund in 2016-17, to give it breathing space to set itself up to survive on significantly less funding growth from 2017-18 onwards; this was also intended to give it stability to improve performance and transform services, to achieve a sustainable health system.
But the auditor said today that although the NHS improved its overall financial position, it is struggling to manage increased activity and demand within its budget and has not met NHS access targets. It reported that the fund has helped the NHS improve its financial position from a £1,848 million deficit in 2015-16 to a £111 million surplus in 2016-17.
There has been an improved underspend of £154 million across CCGs – yet 62 of them reported a cumulative deficit in 2016-17, up from 32 in 2015-16.
The NAO found that both CCGs and trusts are increasingly reliant on one-off measures to deliver savings, rather than recurrent savings that are realised each year: between 2014-15 and 2016-17 the proportion of savings that were non-recurrent increased from 14% to 17% for commissioners, and from 14% to 22% for trusts. The NAO warned that this "poses a significant risk to the financial sustainability of the NHS in the future".
NAO head Amyas Morse said this morning: "The NHS has received extra funding, but this has mostly been used to cope with current pressures and has not provided the stable platform intended from which to transform services. Repeated short-term funding-boosts could turn into the new normal, when the public purse may be better served by a long-term funding settlement that provides a stable platform for sustained improvements."
NHS Providers called for long-term decisions to be taken on the funding of health and social care no later than the autumn budget, and again urged the government to respond with urgency.
Chief executive Chris Hopson said: "This report is an emphatic endorsement of many of the concerns we have raised in recent months.… Extra funding to facilitate better, more convenient and sustainable ways of providing care for patients was used up just keeping the show on the road. And some of the short-term measures to raise revenue, such as the raids on capital budgets, meant planning for the future was further compromised.
"We have warned repeatedly that the growing reliance on one-off measures is not a viable long-term approach."
BMA council chair Dr Chaand Nagpaul added: "This report provides clear evidence that investment designed to help the NHS transform and improve patient services is instead being used to firefight and meet existing pressures and deficits.
"With pressure on NHS services intensifying year on year, we agree with the report's findings that the short-term funding is not meeting patients' needs. We urgently need politicians of all parties to come together to agree a long-term, sustainable funding plan for the NHS."