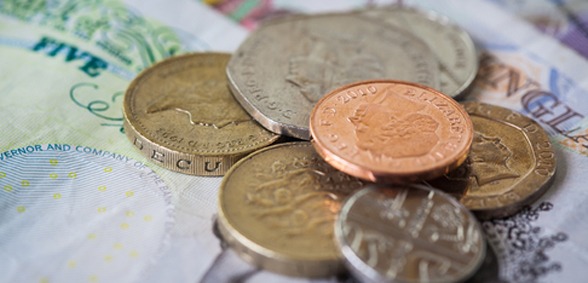 Credit: This story was first seen on On Medica
A £2bn or more gap in social care funding for England risks unravelling the plans to put the NHS and care services on a more sustainable footing, as well as placing unacceptable pressure on vulnerable and older people and their families, the Health Foundation has warned.
Social and transformation plan (STP) leaders told the Health Foundation that without a significant funding increase the social care position is unsustainable, On Medica reports.
They felt they were all looking over a cliff edge, and that once one small organisation went over the edge "then we'd all go over together".
Authors of the independent charity's analysis, based on information provided on the position of social care funding in 25 of the 44 STPs and interviews with a range of STP leaders, said the visible squeeze on NHS funding has added a powerful urgency to STPs – and they argued that the social care funding gap has significant implications for them.
The report revealed that:
Some STP leaders fear that the social care gap identified in their area may be an underestimate.
Health and social care are working well together in some areas, but in others the imbalance between their budgets is undermining collaboration.
Local authorities' public spending on social care for vulnerable and older adults has fallen nine per cent in real terms between 2009/10 and 2014/15 – equivalent to over 400,000 fewer people being able to access publicly funded social care.
The unmet needs for services that help people live in their own home is greater for those on low incomes – and the gap between rich and poor is widening.
Current funding plans from government and the new council tax precept will be insufficient to meet the rising needs of the social care system, and much of the benefits will not be fully realised until the end of the parliament.
STP leaders told the Health Foundation that without a core strong social care system, it becomes "nigh-on impossible" to move people efficiently and effectively through a care system, on which "our entire system is predicated". They pointed out that a well-funded social care system is essential to improving services, and that more investment would enable them to "deliver the smarter solutions faster" and more comprehensively.
STP leads said that that without a significant funding increase the social care position is unsustainable. One said: "We're all looking over the same cliff edge. Some organisations might go over the edge marginally before others, but even if one of the smaller organisations went over, the impact on the rest of the system is huge and then we'd all go over together."
The Health Foundation's director of research and economics Anita Charlesworth said: "'The NHS is working hard to transform services and deliver £22 billion of efficiency savings. But those efforts are at risk without extra funding for social care. The health service's own figures suggest that social care needs £2 billion of extra funding for next year, in line with other research. The case for funding social care could not be clearer."