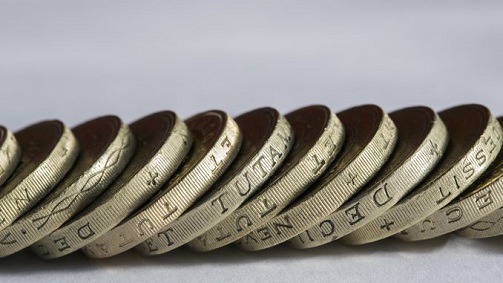 CREDIT: This story was first seen in OnMedica
Working relationships within the sustainability and transformation partnerships (STPs) have improved significantly in the past six months, say NHS finance leads in a new report issued today by the Healthcare Financial Management Association (HFMA), OnMedica reports.
Half of finance directors (FDs) and chief finance officers (CFOs) surveyed for the report believe that these relationships are now strong enough to deliver real change across the different organisations involved— up from just one in five, in December 2016.
This is despite the ongoing financial challenges faced by the NHS.
The HFMA figures show that most provider trusts (84%) and nearly two thirds of clinical commissioning groups (CCGs) (63%) performed better in the 2016-17 financial year than they expected to.
But this is partly due to larger than expected injections from the £1.8 billion sustainability and transformation fund received by some trusts, says the report. CCGs are expected to report a combined surplus in the region of £250m for 2016-17, compared to a £16m deficit the previous year. The release of their 1% risk reserve funds has boosted their financial performance.
Finance leads are targeting further financial efficiencies in the current financial year, says the report which draws on finance leads from 100 provider trusts (43%) and 73 (35%) CCGs in England.
Through cost improvement programmes (CIPs), finance professionals in trusts are aiming to achieve savings of 4.5% in 2017-18, which would be an improvement on the 3.7% achieved in 2016-17. Similarly, through their equivalent QIPP (quality, improvement, productivity and prevention) plans, CCGs are aiming for efficiencies of 3.9% this year, compared to 2.6% in 2016-17.
"The last few years have been the most financially challenging that most of us in the NHS can remember and the challenges look set to continue," warned Mark Orchard, HFMA President.
"However, there are reasons to be positive. The level of efficiency savings delivered in 2016-17 by finance staff working in collaboration with their clinical and management colleagues should be applauded," he said.
But he emphasised that in many ways, this was just the beginning. "The efficiency challenge in 2017-18 is even tougher. Collectively, everyone in the NHS needs to find ways to be more resourceful, more innovative and more collaborative to address the financial challenge in front of us."
While CCGs look likely to report a surplus for 2016-17, trusts reported a deficit of £791m. And although this is a better position than the £2.45bn deficit reported in 2015-16, many of the same issues are having an adverse impact on the overall picture, says the report.
Most trusts identified agency costs as a key variable in spend, and as an area where finance directors plan to make savings. But with Brexit on the horizon, over half (54%) of trusts and more than a quarter (27%) of CCGs think the UK's exit from the EU poses a medium or high risk to their organisation's finances and may cause a rise in agency costs.
As savings continue to be made, many are predicting that quality of care may worsen. Around a quarter of trust finance directors (24%) and CCG chief finance officers (28%) think quality may decline in the coming 12 months, with waiting times (86%) seen as the most vulnerable area.
And despite the strengthened relationships within STPs, finance professionals remain apprehensive about their ability to successfully reduce the NHS funding gap. Some 89% of trust finance directors and 77% of CCG chief finance officers remain unconvinced that STPs can close the gap before 2021— with just one per cent and three per cent, respectively, believing there is enough capital to implement STP plans.
Commenting on the findings, Niall Dickson, chief executive of the NHS Confederation, said that the report "should be a wake-up call."
He continued: "At one level it appears that some NHS organisations are managing to balance the books, but this also shows that the health service is struggling to meet demand, never mind transforming services for the future.
"Our members have repeatedly pointed out that they cannot sustain current levels of service with such a fragile funding settlement and that this is likely to get worse with NHS spending per head falling next year."
The NHS couldn't rely on good fortune to balance the books, he pointed out.
"What is needed is clear ring-fenced funding for transformation in the Budget statement later this year, to accelerate change while keeping the lights on," he said.