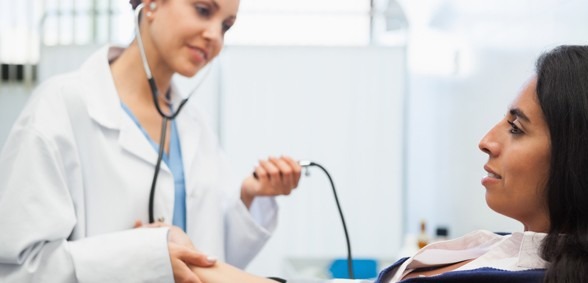 Credit: This story was first seen on On Medica
Private GP services risk fragmenting general practice and boosting rather than alleviating demand, but they are symptomatic of the growing frustration felt by both doctors and patients, Greenwich GP and senior fellow in health policy at the Nuffield Trust, Rebecca Rosen, has said.
Her comments follow the revelation last week in The Guardian that a group of three family doctors have set up their own private GP service for patients in the Bournemouth area, at their local practice, On Medica reports.
The Dorset Private GP service offers longer appointments and swifter access than would normally be available on the NHS, but only to patients who are not already registered with the practice.
Forty-minute face to face appointments cost £145, while a 20-minute appointment costs £80; a 10-minute phone consultation comes in at £40.
The price includes referral letters, prescriptions and other admin but not further appointments or investigations.
There's an additional charge for any blood tests carried out during the consultation and repeat prescriptions without a consultation attract a fee of £25.
Fee paying patients will be seen ahead of NHS patients, opening up a "fault line in NHS general practice," suggests Dr Rosen.
Paying for rapid access to a GP appointment is not new, as Medicentres on station platforms and the Push Doctor phone apps testify, but this service is a little different, she says.
"This approach fragments general practice and risks creating additional demand for appointments," she says.
Worse still, it "creates yet another service soaking up the time of a diminishing pool of GPs, making them less available to provide NHS care," she suggests.
Then there's the price. A single 40-minute appointment costs 51% more than the total Personal Medical Services (PMS) contract for a full year of care for a patient at her practice, she says.
But the development clearly speaks to a growing frustration among both doctors and patients with current provision, she insists.
Establishing more and more extended rapid access clinics to address the mismatch in demand and resource has significant unintended consequences, she argues.
"If the aim is to tackle the A&E crisis, then extended GP access is an expensive option which can – at best – help type three services (such as urgent care centres and minor injury units)," she says.
She points out that few of the 'access hub' clinics that were established through the Access Challenge Fund are fully integrated with local GP practices, so many patients are sent back to their usual GP for follow up or further investigation.
And polices to boost the GP headcount and develop a wider skill mix in primary care will take some time to reach fruition.
"While GPs have taken their share of flak for failing to provide adequate access, there is also a debate to be had about the role patients can play in this conundrum," she contends.
The NHS 'Choose Well' campaign aims to help patients use alternatives to A&E and GP services, but media coverage of this national initiative has been overshadowed by headlines about GP access failures, says Rosen.
"Ultimately, frustration at an overburdened system has paved the way for what we're seeing in Dorset. If we're to keep the NHS afloat without asking people to pay for access, both professionals and patients need to be involved in the conversation," she argues.