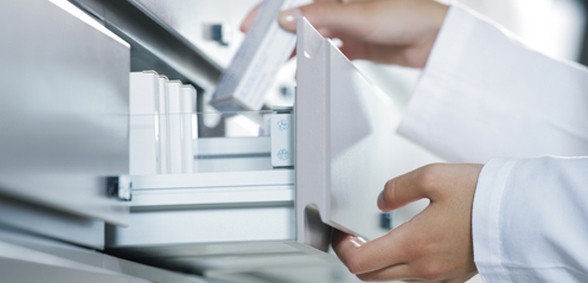 Credit: This story was first seen on On Medica
Community pharmacists should routinely be allowed to prescribe for long-term conditions (LTCs) as well as to refer people with LTCs directly to other health care professionals, to 'ease the overwhelming burden on the NHS', pharmacy leaders have said.
They said they have spare capacity in their workforce, and they pointed to new evidence that non-medical prescribers are just as effective as doctors – yet very few pharmacists currently prescribe, On Medica reports.
The Royal Pharmaceutical Society will tomorrow launch 'Frontline pharmacists: Making a difference for people with long term conditions' at the House of Commons, in which it argues that 'pharmacists have a crucial role to play in the support of people with LTCs'.
The RPS recommends in its report that pharmacists who provide direct patient care should have the opportunity to train to become a prescriber, fully utilising those skills as part of the multidisciplinary approach to managing and supporting people with LTCs.
And it adds: 'All pharmacists directly involved in patient care should have full read and write access to the patient health record, with patient consent, in the interest of high quality, safe and effective patient care.'
The Society pointed out that a Cochrane Review published last week has shown that prescribers who aren't doctors are as effective as regular medical prescribers.
Despite this, said the RPS, just six per cent (3,319) of the total number of 54,500 registered pharmacists are currently prescribers.
It makes several recommendations in its report including, for England:
Commissioners, NHS Trusts, GP surgeries and community pharmacies should develop collaborative arrangements for specific categories of patients with LTCs to be partly or completely managed by pharmacists.
Commissioners should develop collaborative arrangements to enable pharmacists with appropriate skills and knowledge to manage the long-term care of frail, elderly people living in care homes and other domiciliary settings.
Pharmacists must play an important role in the safe management of people with one or more LTC and on polypharmacy, by improving adherence to treatment, reducing side-effects and admission to hospital, de-prescribing where appropriate.
RPS England chair Sandra Gidley said: "Our proposals mean pharmacists, working with GPs, hospital doctors, nurses and patients, will be central to taking on the challenges and improving the care of people with LTCs. In light of the funding changes to community pharmacy, the RPS is redoubling its efforts to find new roles for pharmacists and ensure they are an integral part of the multidisciplinary team.
"The double whammy of an ageing population and the associated increase in the number of people living with one or more long-term conditions is pushing the NHS to crisis point. … We can't continue with the current model which doesn't serve patients well and puts GPs under intolerable pressure dealing with patients who could be treated by pharmacists with the right training."