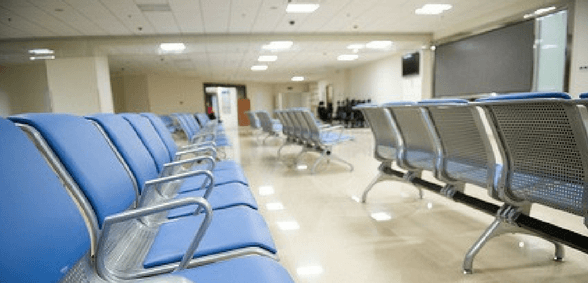 We at Practice Business partnered with speech recognition specialists Nuance to find out the key areas adding pressure to practice managers in terms of workload; the findings make for some interesting reading
Practice managers are struggling under a rising workload and tightening budgets matched by growing patient concerns about convenient access to services and ongoing pressure to meet surgery performance measures. Contributing to this workload is the escalating amount of clinical documentation required to document, organize and manage patient care, meet medico-legal requirements, analyse performance and provide quality services. Just like their GP colleagues practice managers are facing 'burnout'.
Practice Business wanted to know what can be done to overcome these documentation challenges and recently surveyed our readers.
Our readers revealed that 74% of practice managers see the creation and processing of patient documentation as a significant burden. The findings are based on a recent survey conducted in in association with speech recognition specialists Nuance, looking at documentation challenges in primary care. Those surveyed were asked to rate their clinical admin duties on a scale of one to ten (ten being the highest) with 71% respondents selecting eight or higher to the question 'How much of a burden is the creation and processing of patient documentation in your practice?'
'Volume of documentation' was found to be the biggest challenge facing practice managers with respect to the management of patient paperwork demands – 84% of respondents selected this option, followed by 'turnaround time' for letters, referrals, diagnostic requests and insurance claims and backlog of documentation.
'Not being familiar with technology available' was one of the main reasons for practices not investing in speech recognition, followed by 'buy-in from GPs' and 'time required to implement', whilst they confirmed that "Better technology" is the envisioned way to address this issues, inhibited by lack of information of what IT tools are available or the feared amount of time or people resources it would need to digitise.
Other statistics relating to clinical documentation included 49% revealing that the proportion of time spent managing patient paperwork – across the entire practice team – was between 51% – 75%. Only one recipient felt that this proportion amounted to less than 10%.
The burden of clinical documentation is one that practice managers continue to grapple with on a daily basis. Existing tools and services can help making it easy nowadays to digitize processes, but the survey showed resistance to pick up new methods caused by the lack of information and slow practices down to embrace IT. For example, the surveyed revealed that more than 90% don't currently use speech recognition technology to support them and their colleagues, whilst speech recognition technology could hold the key to lightening the load and expedite the process of completing patient paperwork.