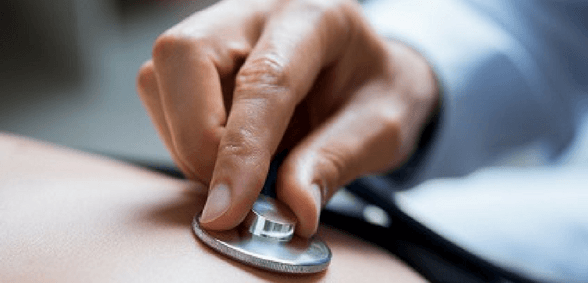 CREDIT: This story was first seen in OnMedica
It's imperative that we close the NHS pay gap, NHS Providers have told the government, OnMedica reports.
They warned that the NHS's dependence on the "heroic efforts" of clinical and non-clinical staff regularly working unpaid overtime is unsustainable – adding that there are "no quick fixes" on growing domestic recruitment, and we must acknowledge that we rely on overseas staff.
In their report, NHS Providers warned that uncertainty over international recruitment is threatening safe, high quality care for patients, and that any significant reduction in the number of overseas staff in the next few years is likely to have a serious and damaging impact on services for the public.
The report includes findings from a new survey of NHS mental health, community, ambulance and hospital trusts, to which chairs and chief executives from more than half (51%) of NHS trusts responded. It found that: two-thirds (66%) said workforce concerns were the most pressing challenge in delivering high quality care; most (85%) said it would be important to recruit from outside the UK in the next three years; Brexit was seen as the main barrier to recruitment outside the UK over the next three years, and was mentioned by 38%; 60% cited work pressure and 38% cited pay and reward as the biggest challenges to recruitment and retention at their trust; and most (90%) were doubtful that approaches taken by the Department of Health and its arms-length bodies would help them to recruit and retain the staff they needed.
Trust leaders told the report's authors that, currently, "the NHS is significantly dependent on the 'heroic' efforts of clinical and non-clinical colleagues". NHS Providers pointed out that 59% of NHS staff recently said they work unpaid overtime every week, and argued: "Relying on discretionary effort is not sustainable." They warned that the government's announced plans to grow the domestic workforce might not be enough, or give results soon enough, and commented: "In the meantime we must acknowledge that we rely on staff from beyond our shores."
The chief executive of NHS Providers, Chris Hopson, said: "The government must deliver certainty for EU staff. It should reassure them that their commitment to the NHS is greatly valued and will continue to be welcome. It should also provide assurance on immigration policy so trusts can continue to recruit overseas while we strengthen our workforce here."
NHS Providers make several detailed recommendations aimed at government, the DH and its arms-length bodies, regulators, and professional associations, including:
set out a fully funded plan to end the pay cap during this parliament
urgently confirm the right to remain for the 60,000 EU staff working in the NHS
commit to a future immigration policy that allows trusts to fill posts that cannot be taken – at least for the time being – by the domestic workforce
work with trusts to set up an international recruitment programme that they can opt into
a clear-sighted strategy to develop the health and care workforce the country requires with skills to meet growing and changing needs
greater clarity on the timetable to grow the domestic supply of clinical staff, and backup options should initial plans not succeed as has happened in the past
a set of short-term stop-gap solutions to address immediate workforce shortages
much greater coherence in workforce strategy, eliminating the current fragmented approach and developing the right national/local relationship.
NHS Employers, rather than welcoming the report, commented that it confirms its own concerns that the NHS needs to do much more to strengthen staff retention and reduce turnover, in order to protect vital services to patients. Its chief executive Danny Mortimer said: "Employers are not interested in further analysis and lengthy diagnosis of their workforce issues. They welcome the recent national commitments on nurse training and affordable housing for NHS workers. They are clear that now is the time for these and other promises of national support to be made concrete, particularly in relation to international recruitment and properly funding the training of existing staff [CPD], as well as complete funding for an end to the pay cap."
NHS Providers' director of policy and strategy Saffron Cordery backed his call for full funding, in her related blog. She said: "Many staff have not received a pay rise for many years, despite having seen their jobs become more demanding and working longer hours. And funding is an issue more generally because even if the workforce were available many trusts cannot afford to recruit more. Although the government is shifting on public sector pay, it does need to be delivered without strings attached and with additional money so that trusts themselves aren't footing the bill."
Don't forget to follow us on Twitter, or connect with us on LinkedIn!