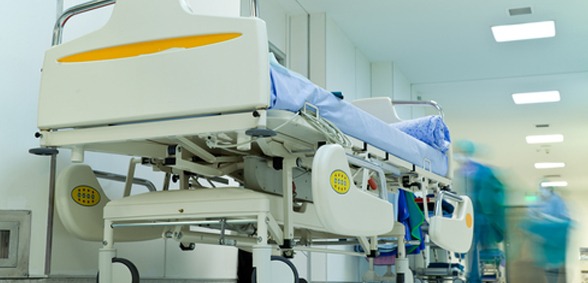 Credit: This story was first seen on On Medica
GPs in England are being given help to ensure that inappropriate workload from secondary care is returned to hospitals and treatment for patients becomes quicker, On Medica reports.
The BMA has published new guidance which contains information, checklists and letter templates to help general practices manage inappropriate workload.
It follows the introduction of the new hospital standard contract for secondary care covering 2017-2019, which came into force on 1 April and which was drawn up after the BMA's GP committee (GPC) agreed with NHS England steps to reduce bureaucracy and inappropriate workload shifting onto GP practices.
A letter sent yesterday to GPs by GPC chair Dr Chaand Nagpaul says: "I am pleased to announce that we have as a result secured important changes to the hospital contract in England for 2017-18. These build on last year's 2016-17 hospital contract changes following GPC pressure which include that:
the results of investigations requested by hospital clinicians should be communicated by the hospital directly to patients
hospitals should directly liaise with patients should they miss an outpatient appointment rather than ask GPs to re-refer
hospitals should make direct internal referrals to another department or clinician for a related medical problem rather than send the patient back to the GP for a new referral.
The new guidance templates can be used to "push back" on instances where these standards are not being met, said Dr Nagpaul.
The new changes to the 2017-19 hospital contract would also reduce inappropriate workload on GP practices and improve patient care across the primary/secondary care interface in various ways, said the BMA.
These included:
hospitals issuing fit notes after a patient has had a hospital procedure
hospital trusts responding to patient queries for matters relating to their care such as hospital test results, treatment and investigations
hospitals must not transfer management under shared care without prior agreement with the GP
hospital clinic letters to be received by the GP within 10 days and within seven days from April 1 of next year
issuing medication following outpatient attendance at least sufficient to meet the patient's immediate clinical needs until their GP receives the relevant clinic letter and can prescribe accordingly.
The guidance says: "Remember these changes are not recommendations but contractual requirements, and therefore if hospitals do not abide by these standards they are in breach of their contract."
Dr Nagpaul said: "GP practices have for far too long had to cope with poor communication and unnecessary bureaucratic workload being directed to them from hospital managers. Millions of GP appointments are wasted each year due to patients being told to see their GP to chase up hospital appointments, investigations, and queries regarding their care in hospitals.
"The government has listened to the BMA's demands in our Urgent Prescription for General Practice campaign and agreed to a series of hospital contract changes aimed at holding NHS managers to account. These new requirements aim to reverse a culture spanning decades of secondary care passing on inappropriate workload and bureaucratic demands on GP practices.
"Our range of resources for GP practices will help them make this policy commitment a reality on the ground by giving them the tools to ensure any inappropriate workload is directed back to where it belongs, as well as reporting breaches so that CCGs can take appropriate action."