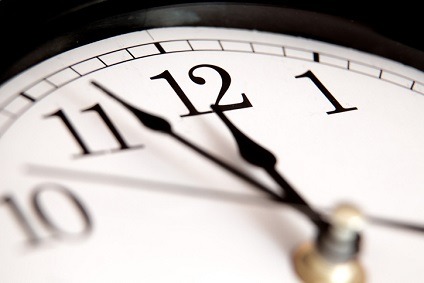 CREDIT: This story was first seen in OnMedica
More than four million people are now waiting for treatment, the latest monthly NHS performance figures for June issued by NHS England show, prompting widespread concerns that the current level of service is simply not sustainable without extra cash, OnMedica.
Richard Murray, Director of Policy at health think tank, The King's Fund, said the figure represented "a symbolic moment for the NHS."
He added: "While what matters most for patients is how long they wait, taken together with the fact that the NHS has missed the waiting times standard for over a year these statistics show once again that it is unrealistic to expect the NHS to continue to be able to offer the same standards of care within the current budget."
The figures did offer some positive news, in that the steady rise in A&E waiting times seems to have been halted, with a realistic chance of the NHS meeting its target of 90 per cent of patients waiting less than four hours by September.
But he cautioned: "The next test for A&E will come – as it always does- in the winter."
Dr Chaand Nagpaul, BMA council chair, pointed out that long waiting times and cancellations have a profound impact on patients' experience of the NHS.
"In addition to the missed A&E targets, the number of people waiting for planned operations is soaring. The government is now routinely missing its own targets across the health system – it hasn't met its A&E target for two years and cancer care is being compromised," he said.
"These figures are just one part of a much bigger picture, one of an NHS under unsustainable pressure, with patients and frontline staff paying the price. The NHS has reached this point because investment in our health service simply has not kept up with demand and trails behind that of comparative nations in Europe," he insisted.
The government needed to look at the long-term funding, capacity and recruitment issues facing the system as a whole, he suggested. "Only then can we get to grips with the pressures the NHS faces year in, year out."
Danny Mortimer, deputy chief executive of the NHS Confederation, echoed Dr Nagpaul's sentiments.
"The current system is unsustainable: we simply do not have the resources to deliver what the public now expects," he said.
"Performance against these targets shows the system is under pressure and needs transformation and investment, which could include moving more care outside of hospitals," he said.
He called on politicians to engage with the NHS, local government and local communities in helping to reshape local services.
"They should be more willing to fund health and social care, more supportive of radical change, more prepared to back services not buildings and more courageous in supporting new models of care that bring about better outcomes for patients," he contended.
The full set of performance data include the NHS 111 service; ambulance quality indicators; A&E attendances and emergency admissions; waiting times for diagnostic tests, referral to treatment for consultant-led elective care, cancer services; delayed transfers of care; and early intervention in psychosis.
Don't forget to follow us on Twitter, or connect with us on LinkedIn!