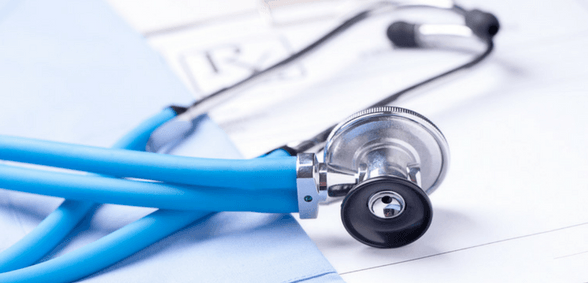 CREDIT: This story was first seen in OnMedica
Lay members and non-executive directors (NEDs) bring an essential independent perspective to clinical commissioning group (CCG) governing bodies and ensure that their focus remains on patients and appropriate quality of care and value for money, NHS Clinical Commissioners said.
OnMedica reports that the NHS Clinical Commissioners urged CCGs to support their lay members' professional development, and called on CCGs and NHS trusts to create meaningful opportunities for increased involvement from their lay members and NEDs.
NHSCC, which is CCGs' independent membership body, has today published (with NHS England and NHS Improvement) Supporting change in your NHS: The non-executive community in transformational change which summarises discussions held at two events earlier in 2017, where more than 200 CCG lay members and trust NEDs investigated how they can contribute to the integration and transformation of their local health communities.
They said lay members and NEDs have an important role in leading strategic change in local health economies and that to harness this potential, boards and governing bodies must ensure they have on board people with the right skills and an understanding of local system transformation – and to do this, the lay member and NED community must be more effectively developed and engaged in this agenda. They called for joint lay member and NED peer support networks to be established locally to help develop skills, share learning, strengthen voice and drive change.
NHSCC found that although NED and lay member involvement in strategic transformation has improved since February 2017, it still varies in depth of involvement across the country; and even where sustainability and transformation partnerships (STPs) do have lay and NED representation, they are only rarely actively involved in leadership conversations. It said STP and accountable care systems (ACSs) leaders should review their governance arrangements to ensure they include appropriate lay and NED involvement at the strategic level now and in the future; and they should also encourage CCGs and NHS trusts to "create meaningful opportunities for increased involvement from lay member and NED representatives and to support increased co-working between organisations from a non-executive perspective".
The second document is a checklist that focuses on helping CCGs to support the professional development of their lay members, including:
appraisals (for example discussing aspirations, offering additional responsibilities, ensuring the opportunity for 360° feedback, identifying any skills gap and offering training)
professional development (identifying and addressing needs that might benefit the CCG and/or NHS, offering them coaching and mentoring, asking them to mentor others)
career development opportunities (using what they've learned in their role to move to other roles, ensuring they link into local support networks for lay members)
planning for the future (keeping information about each lay member, continuity planning).
Chair of NHSCC's Lay Members Network Susanne Hasselmann, said: "Lay members bring a wealth of experience to CCG governing bodies. Supporting their professional development is important, not only to maximise the contribution they can make during their term at the CCG but also to encourage and enable them to take up similar roles after this finishes so that their skills and knowledge are not lost to the NHS."
Don't forget to follow us on Twitter, or connect with us on LinkedIn!