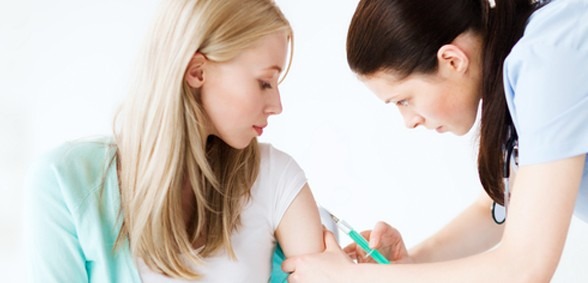 Credit: This story was first seen on On Medica
Patients are facing significant delays in receiving treatment due to CCGs' growing use of referral management centres, according to a BBC investigation.
A freedom of information (FOI) request to England's CCGs by the BBC programme Inside Out – due to be screened tonight – has revealed CCGs' growing reliance on such centres for help in vetting GP referrals and deciding if patients should receive hospital care, On Medica reports.
The FOI request gathered responses from 197 of the country's 209 CCGs of which 61 said they used a form of referral management centre, which were created in 2003 with the intention of limiting unnecessary referrals from GPs to hospitals.
The BBC said that there has been a 10-fold increase in the use of referral centres since 2005 and a rise in referrals being rejected for administrative, rather than clinical reasons, such as missing information.
This meant delays due to administration queries rising from 28% in 2013-14 to 41% last year.
The programme said there had been around 2 million referrals processed by these centres last year and the number being returned to GPs had risen by about 30% for the past two years.
The BMA said the growing use of such centres was worrying and Dr Chaand Nagpaul, its GP committee chair, said: "CCGs are using a range of referral management schemes, many without any clear evidence of benefit, in a desperate attempt to reduce their costs.
"These schemes put a barrier between a GP making a referral and the hospital specialist, and can further the wait for patients. In many cases, referrals are delayed further due to the referral being returned to the GP if the forms are incorrectly filled in. This is a worrying example of bureaucracy penalising patients and delaying the time for them to receive a diagnosis or treatment."
Most of the schemes had not been assessed for cost effectiveness, he added. "It is an incredibly short-sighted approach to healthcare management," said Dr Nagpaul. "As public bodies, there should be an expectation on every CCG to account for what it's doing with public funds, and we need to see much more evaluation of how these schemes work."
Dr Graham Jackson, co-chair of NHS Clinical Commissioners and chair of NHS Aylesbury Vale CCG said: "Using referral management centres [RMCs] is just one mechanism that local NHS systems use to try to manage the demand for both primary and secondary care, and in many cases they provide a useful and effective role which is more than a redirection service.
"CCGs will balance the cost of commissioning RMCs with the benefit they provide to GPs and patients in terms of peer review, education, caseload management and choice. The number of referrals going through the centres reflects the huge increase in demand we are seeing across the whole NHS.
"Ensuring patients get the best possible care against a backdrop of increasingly squeezed finances is one of the biggest issues CCGs face, but we know that clinical commissioners are working hard to improve local services by making responsible, clinically led decisions in partnership with GPs, patients and providers."