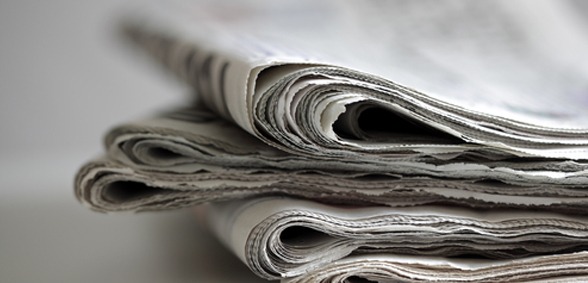 Credit: This story was first seen on On Medica
On Medica reports that care for people living in England with HIV is now highly effective and among the best in the world, and increasing numbers of people are living with HIV into older age with normal life expectancy.
But HIV services need to adapt to this changing demographic, co-ordinating more closely with the other health and care services that older people need and focusing on overall quality of life as well as clinical treatment, according to a report from The King's Fund.
It warned that the complexity of the health system is 'holding back progress' in HIV care.
The independent health and care charity investigated the challenges and opportunities that HIV services face in four areas in England. Its research took place between June 2016 and January 2017 and included an analysis of existing evidence and data, interviews and focus groups with people with HIV, as well as those working in national bodies and in local areas in both NHS and local government.
The report's authors found that improvements in treatment mean that people with HIV are now able to live longer, healthier lives so that, for the first time, significant numbers of older people are living with the condition; currently, 30% of people with HIV are aged 50 or over, projected to rise to 54% by 2028. They said that because of this, health services need to focus on quality of life rather than just on suppressing the virus, and also need to co-ordinate care with that for other long-term conditions common in older people.
But they warned that the health reforms in 2012 have made the arrangements for planning and overseeing HIV services complex and fragmented, with responsibility for delivering services spread between NHS England, local NHS organisations and councils – which has made it harder for areas to make co-ordinated changes across HIV services.
They called for much clearer and stronger leadership for HIV services, and for NHS organisations and councils to work together on HIV care in their area, and argued that sustainability and transformation plans (STPs) provide an opportunity to do this.
The King's Fund reported that although the number of new cases of HIV has fallen overall, national infection rates are still increasing among gay and bisexual men, underlining the need to focus on prevention. There is strong evidence that pre-exposure prophylaxis (PrEP), an anti-retroviral drug, helps prevent HIV and last year, the courts found that NHS England could fund PrEP, just as it funds other preventive treatments such as statins. The King's Fund has called for NHS England and Public Health England to work as quickly as possible to make pre-exposure prophylaxis (PrEP) more widely available, and to further increase HIV testing.
Alex Baylis, assistant director of policy for the charity, said: "Health care for people with HIV in England is among the best in the world and that is something we should be proud of. But this report is a warning that the labyrinthine structures created by the Health and Social Care Act make it harder to keep the focus on meeting people's needs and represent a real threat to future quality of care.
"The health needs of people with HIV are changing rapidly, but health care for people with the condition is too fragmented to be able to keep up with this pace of change. The number of older people with HIV is rising and they are more likely to need care from other parts of the health and social care system, and so joined-up working will be vital to them getting the care they need."