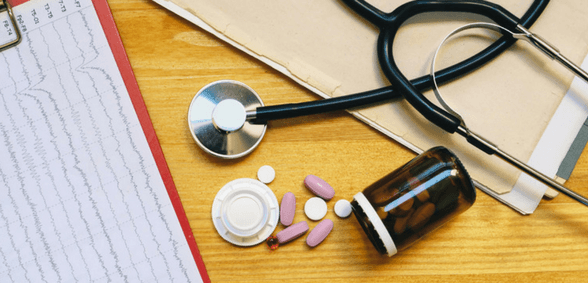 CREDIT: This story was first seen in OnMedica
GPs will shortly be told that they will no longer be allowed to prescribe 'low value treatments', such as fish oil, herbal remedies and homeopathy, following formal agreement by NHS England.
OnMedica reports that the move is expected to save the health service hundreds of millions of pounds each year in prescription costs.
It follows on from a public consultation on a list of 18 treatments, deemed to be ineffective and over-priced, and drawn up by family doctors and pharmacists, as part of the NHS's 10 point efficiency plan contained in the Next Steps on the NHS Five Year Forward View, published in March 2017.
The treatments are: homeopathy, for which there is no clear or strong evidence to support its use; herbal treatments; omega-3 fatty acid compounds (fish oil), which can be obtained through diet; co-proxamol, the pain killer which has been withdrawn due to safety concerns; warming muscle rubs (excluding topical NSAIDs); lutein and antioxidants; and glucosamine and chondroitin.
NHS England has also launched a consultation on prescription curbs for some over-the-counter (OTC) products, which cost much less than the price paid by the NHS, for conditions that are self-limiting and/or can be safely managed by patients themselves.
The products currently prescribed include cough mixture and cold treatments, eye drops, laxatives and sun cream lotions. A detailed follow-up consultation on an initial list of conditions will be launched in the new year.
The savings are expected to add up to £141 million a year, and NHS England will now press ahead with guidance to GPs and CCGs.
NHS England chief executive Simon Stevens, said: "The NHS should not be paying for low value treatments and it's right that we look at reducing prescriptions for medicines that patients can buy for a fraction of the price the NHS pays."
Dr Graham Jackson, NHS Clinical Commissioners co-chair and clinical chair of NHS Aylesbury Vale CCG, said: "The guidance, which resulted from work we initiated on behalf of our members, will support clinical commissioners in their work to prioritise effectively and make sure they are getting the best value for their medicines spend.
"We were pleased by the volume of responses to the consultation…We need to carry on having these honest open conversations on what the NHS can and should provide with the funding it has, so that we can continue to deliver high quality care."
RPS England chair Sandra Gidley said: "We welcome the proposals to restrict prescribing of medicines where there are safer or more effective alternatives to ensure the NHS can continue to gain best value from the medicines it funds."
But she added: "However, we remain very concerned that the upcoming proposals on restricting prescribing of cost-effective and safe OTC medicines will end up exacerbating existing health inequalities and cause ill health amongst our most vulnerable and deprived communities, who cannot afford to pay for treatments.
"Such a move would also violate principle 2 of the NHS Constitution, which clearly states that 'Access to NHS services is based on clinical need, not an individual's ability to pay' and would fundamentally alter the relationship between patients and the NHS."
Don't forget to follow us on Twitter, or connect with us on LinkedIn!