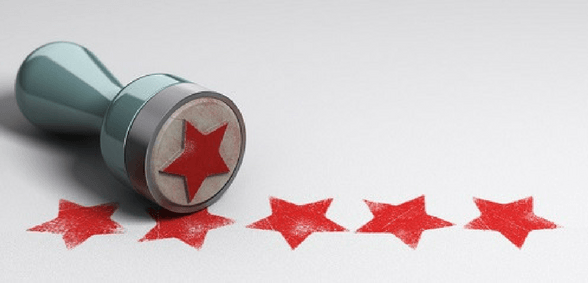 CREDIT: This story was first seen in OnMedica
GP practices topped the bill for good ratings according to the Care Quality Commission's State of Care report, OnMedica writes.
However, the report* revealed huge pressures on social care, and a number of hospitals and other providers were rated inadequate on the grounds of safety.
The report is based on quantitative analysis of CQC's inspection ratings of almost 29,000 services and providers drawing on other monitoring information including staff and public surveys, and performance and financial data, to understand which factors are most closely associated with quality.
The report reveals that as at July 31, 2017, 89% of GP practices were rated as 'good' (up from 83% last year). Some 78% of adult social care services were rated good (71% were rated good at July 31, 2016) as were 55% of NHS acute hospital core services (2016: 51%); and 68% of NHS mental health core services (2016: 61%).
Two per cent of adult social care services, six per cent of NHS acute hospital and mental health core services and four percent of GP practices are rated outstanding.
Many services that were originally rated as inadequate have used the findings of CQC's inspection reports to make the necessary changes and have improved, the CQC states.
However, the CQC noted that the changing nature of demand – increasingly numbers of older people who are physically frail, many with dementia, more people with long-term complex conditions – is placing unprecedented pressure on the system.
In acute hospitals, more people waited over four hours at A&E, and more planned operations were cancelled. In adult social care, the number of beds in nursing homes has decreased across most of England and domiciliary care contracts are being handed back to councils because providers say the funding is insufficient to meet people's needs. Estimates show that one in eight older people are not receiving the help they need.
Moreover, between one per cent and three per cent of providers across the services CQC regulates were rated inadequate. There is also much care that needs to improve: 19% (2016: 26%) of adult social care services; 37% (2016: 39%) of NHS acute core services; 24% (2016: 33%) of NHS mental health core services; and six per cent (2016: 10%) of GP practices were rated as requires improvement.
Commenting, Sir David Behan, chief executive of CQC, said: "The fact that the quality of care has been maintained in the toughest climate that most can remember is testament to the efforts of frontline staff, managers and leaders. Many providers have used our inspection reports to improve, and we have seen improvements in safety in particular, although this area remains a big concern and focus for us. However, as people's health and care needs change and become more complex, a model of care designed for the 20th century is at full stretch and struggling to cope with 21st century problems."
He added: "The impact of this on people is particularly evident where sectors come together – or fail to come together, as the complex patchwork of health and social care strains at the seams. In children and young people's mental health services, for example, a system where care is planned, funded, commissioned and provided by different organisations can result a child's mental health reaching crisis point before they get the help they need. The forthcoming green paper on child and adolescent mental health and the Mental Health Act review provide an opportunity to address this acknowledged problem."
Last year, the CQC warned that social care was "approaching tipping point". Sir David Behan said: "This year, nursing home bed numbers are down, more contracts have been handed back and Age UK estimates that there is more unmet need. Helpfully, however, an extra £2 billion has been made available through the Better Care Fund – and improvement in quality continues to outpace deterioration, although the rate of improvement has slowed."
He described the future of the social care system as one of the "greatest unresolved public policy issues of our time" and said a long-term sustainable solution is urgently required.
Peter Wyman, chair of CQC, said: "CQC will encourage the move towards coordinated care by increasingly reporting not just on the quality of care of individual providers but on the quality of care across areas and coordination between these areas. This must be the future direction for creating a more sustainable and effective health and care system for the third decade of the 21st century."
This year's analysis found that 82% of adult social care services originally rated as inadequate and re-inspected (606 out of 740) improved their rating, 12 out of the 15 hospitals originally rated as inadequate and re-inspected improved, all of the nine mental health services (NHS trusts or independent hospitals) originally rated as inadequate and re-inspected improved their rating and 80% of GP practices originally rated as inadequate and re-inspected (156 out of 196) improved.
However, of the services that were re-inspected, 26% of mental health services and 23% of adult social care services originally rated good dropped at least one rating. Also, two out of the 11 NHS acute hospitals that we re-inspected had deteriorated. Only two per cent of re-inspected GP practices were found to have deteriorated.
Safety remains CQC's key focus and biggest concern across all sectors. As at July 31, 2017, five per cent (July 31, 2016: six per cent) of acute hospital core services were rated as inadequate for safety, as were three per cent (2016: sevent per cent) of core services in NHS mental health trusts, two per cent (2016: three per cent) of adult social care services and two per cent (2016: two per cent) of GP practices.
Responding to the report,  Dr Chaand Nagpaul, British Medical Association council chair, said: "It is certainly encouraging to see that the NHS is providing good levels of care for patients, particularly in general practice where we know that GPs are consistently under enormous pressure, but it is worrying that almost one in four acute hospital services and almost a quarter of mental health services are having their performance affected by lack of resources, system pressures and chronic underfunding.
"Now is not the time to rest on our laurels – A&E targets still aren't being met, the number of people waiting more than 10 weeks for routine surgery is the highest it's been in nine years and waits of a year or more are the second highest since 2012. The average waiting time for a GP appointment has hit two weeks, and many surgeries closed altogether last year. Failures within the social care system are also having a considerable knock-on effect on an already stretched and underfunded NHS. When social care isn't available, patients experience delays in moving from hospital to appropriate social care settings which damages patient care and places a significant strain on the NHS.
"We are just one bad winter away from another crisis in our health system. The government should urgently bring spending on health in line with other leading European economies and produce a long-term strategy that addresses the fundamental workload and funding challenges that are overwhelming our health service."
Don't forget to follow us on Twitter, or connect with us on LinkedIn!