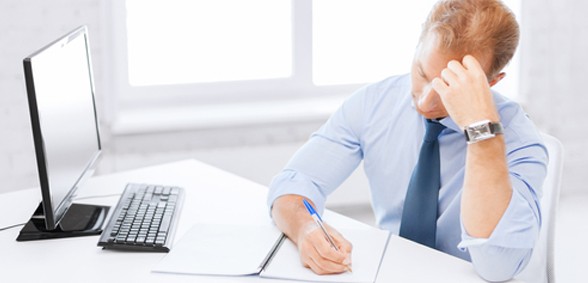 Credit: This story was first seen on On Medica
Patients with macular degeneration are not getting the help and support they need from their GPs to manage and treat their condition properly, suggests research published in the online journal BMJ Open.
GPs don't seem to be very well informed, and the lack of timely information from optometrists and eye specialists may be leading to more patients being registered sight impaired or severely sight impaired, the findings indicate.
On Medica reports that the researchers based their findings on a survey of more than 1,000 patients diagnosed with age-related macular degeneration (AMD) who were asked in 2013 about their experiences of diagnosis and the support they subsequently received.
Of those patients who discussed AMD with their GP around the time of diagnosis, nearly 40% felt their GP was 'not at all well-informed' about AMD and almost half reported that they were 'not at all helpful/supportive.'
"There are over 500,000 people living with AMD in the UK, with this figure expected to grow by a third by 2020," said lead author Emily Boxell, PhD student at Royal Holloway's Health Psychology Research Unit and Department of Psychology.
"While there are treatments available for some forms of the condition, it is still the leading cause of blindness – an outcome that in many cases may be avoided if the right information and support is given early," she added.
Registration as sight impaired or severely sight impaired was associated with a lack of information at diagnosis on what patients should do if they experience a sudden deterioration in vision, the study showed.
"Patient experiences are an important indicator of quality of healthcare and our study has shown that despite some improvements, GPs are not adequately informed or equipped to support patients receiving this distressing diagnosis," explained Ms Boxell. "The fact that ill-informed patients are more likely to go on to be registered severely sight impaired suggests that they do not know how to report deterioration or change to allow for urgent treatment when required. This means steps aren't taken at the right time to halt further degeneration."
Cathy Yelf, chief executive of the Macular Society, commented: "Around one in every 2,000 people has AMD at 60. However, by the age of 90 it affects one person in five. We are all living longer so the number of people affected is increasing. There are however, quite simple steps to take to lessen the impact of macular conditions."
These include changes to diet, lighting levels, glasses that block UV light, and stopping smoking.
"Without the right information at the right time, this debilitating condition can cause much more profound problems than necessary," she added.
By way of an example, she pointed out that visual hallucinations are a frequent side effect of AMD, and patients may fear that other conditions such as dementia, are causing them.
In 2009, the Royal College of Ophthalmologists issued guidelines to ensure patients get the timely information and support they need.
But the research found that since this time, while patients are more satisfied with the diagnostic consultation, they are less happy about the provision of specific aspects of important information and support.