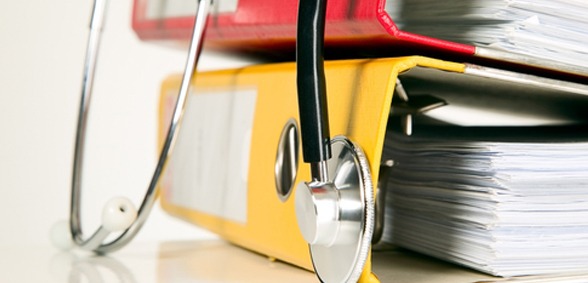 Credit: This story was first seen on On Medica
GPs will be allowed to conscientiously object to taking part in the firearm licensing process, the British Medical Association has said.
The BMA is currently working with the Home Office to improve licensing rules around firearms, following the introduction of an information sharing process that was introduced last April, designed to ensure licence holders are medically fit to carry arms, On Medica reports.
However, the BMA has described 'significant concerns' about the arrangements, hence it remains in discussion with the Home Office with the aim of agreeing a process that 'is fair to GPs in particular, and doctors in general and safe for the wider public'.
The BMA has produced an online guide to support GPs with the firearms licensing process, but has stated this may get revised depending on the outcome of the current discussions.
BMA firearms task and finish group lead Mark Sanford-Wood said: "The new firearm licence arrangements have caused significant concern among GPs who have found themselves in a confused and uncertain situation as to how they should proceed. At a time when general practice is under unprecedented pressure, GPs need clarity, especially as the work involved in this area for each individual application can be onerous and requires the charging of a fee to cover administration so that funding is not diverted away from patient care."
On the issue of conscientious objection, the BMA's guidance states: 'We have previously advised that it might be open to GPs to refuse to engage in the firearms certification process on grounds of conscientious objection on the basis of religious or ethical beliefs. We reiterate this advice.'
It adds: 'GMC guidance does require GPs to take reasonable steps to notify their patients of their conscientious objection in advance, and we would advise doctors who hold such beliefs to ensure a clear statement to this effect is placed on their website and on notices in public areas of the practice. In our view conscientious objectors are not required to arrange for alternative provision of such a report (which may itself conflict with their ethical stance), although they may choose to do so.'
The guidance includes advice on the current system and takes into account doctors leaders' discussions with the Home Office, the police and the British Association for Shooting and Conservation, as well as external legal advice.