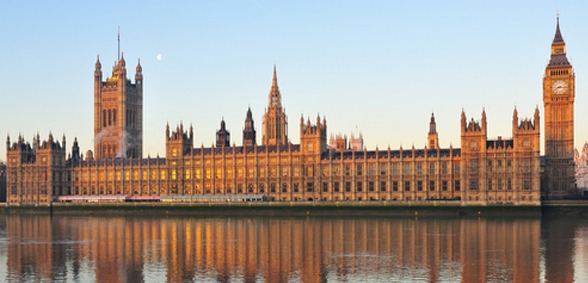 Credit: This story was first seen on On Medica
Both the RCGP and BMA have defended their current employment and business arrangements following stinging criticism from peers, On Medica reports.
The house of lords select committee on the long term sustainability of the NHS, concluded that the traditional small business model of GP services is no longer fit for purpose, and recommended that NHS England look at alternative models including direct employment.
But Professor Helen Stokes-Lampard, chair of the RCGP, said that while GPs were open to change to cope with the evolving needs of patients, there was no one-size-fits-all formula.
"GPs and our teams are open to new ways of working to cope with the changing needs of our patients and the growing demand this brings. But there is no one-size-fits-all approach, and GP practices must be able to choose the best ways of working to offer services that local populations want and need," she said.
"The independent contractor model of general practice service delivery brings important benefits and must be nurtured and maintained as an option going forward.
"It has been a trail blazer for innovation in general practice and created the excellent service that patients rely on and value, as well as providing great value for money to the NHS. This continues today with many GP partnerships taking the lead in developing new models of care," she insisted.
She added that the College was aware that the partnership model was under strain in some areas, but this was principally because of years of underfunding and recruitment difficulties. "This is not a reason to give up on it," she emphasised.
"The vast majority of NHS patient contacts are made in general practice. GPs and our teams see upwards of 1.3 million patients a day, and in doing so we alleviate pressures across the health service, keeping it sustainable and safe for patients. Ultimately, we need more investment in our service, and we need more GPs," she said.
Last week, NHS England's updated Five Year Forward View plan reaffirmed the government's commitment to delivering the GP Forward View, which pledges £2.4 billion extra a year for general practice and 5,000 more full-time equivalent GPs by 2020.
"This must be the government's priority – not a top-down reorganisation of our service that will only serve to destabilise general practice, the wider NHS, and the care we deliver to our patients in the community," she said.
Dr Mark Porter, chair of BMA Council, insisted that GPs were already adapting to the changing needs of their patients.
"Many GP practices are, with the BMA's support and leadership, exploring new ways of working, including forming federations or networks to pool resources and plan care for their local populations," he said.
But he too cautioned against adopting a one-size-fits-all model. "General practice's great strength is its flexibility, and smaller practices can work just as well as larger units in providing services that their patients want. The biggest threat to smaller practices is not their organisational form, but the pressure that all parts of the NHS are under from rising demand, unnecessary bureaucracy, stagnating budgets and staff shortages. It is this wider challenge that the government must urgently," he said.
"We spend less on healthcare than other leading European economies and the NHS cannot continue to do more, with less. We need to end the chronic underfunding of our health service and address inadequate staffing and funding for the health and social care system as a whole," he added.